You guys… I bought a pink Christmas tree for a holiday shoot we had yesterday! While I play Christmas music early this weekend and continue to get in the mood here is a collection of 12 really creative advent calendars to inspire us all for the season.
Advent starts December 1st! Did you see our festive printable pyramid Advent calendar this week? It's a favorite new ideas for creative Advent countdowns, more coming soon.
Now let's talk about why you need a Creative Advent Calendars
For one it will make the season more fun for your whole family.
It will inspire the kids to get excited for the holidays
Making creative Advent calendars will build traditions and memories that your family will treasure for years.
The above photo box advent would be a great way to give treats and display family photos during the season. I love the sentimentality it brings, you can find it at Zoe De Las Cases.
This charm bracelet Advent calendar would be so sweet for a young girl.
Such a festive concept behind this advent calendar that Dawanda makes. It would be easy to recreate at home with a collection of white boxes and simple bright stickers to make the entire family giddy.
We love creative Advent calendars and here are a few of our favorites
Nothing beats simplicity during the busiest season of the year and these creative Advent calendars that are simple envelopes strung up by Little Red House would be the perfect last minute idea.
Some families measure the weeks of Advent and not the days. We have a simple tradition of lighting a candle and spending time together every Sunday of Advent. A creative version of an Advent calendar is this wreath by Ferm Living would make a bright and festive atmosphere for our weekly countdown.
Coffee cups filled with treats or offers to make a cup or gift cards to your favorite coffee shop. Whatever is inside these adorable advent cups by Living At Home is sure to bring joy to a coffee fan like me.
An advent calendar for grandparents. Each day another photo, drawing, or sweet memento from your kids will bring out the youthful joy in them as they await your holiday visit.
If you're more into writing out activities then giving treats – a collection of clear bottles lining the mantel will get everyone very excited to see what is written on that rolled up paper inside. Add a few graphic details and numbers to finish this calendar off. Created for Ellies Handmade.
I love the look of these gilded advent boxes from You Are My Fave. They'd be a treat to pull out each year and easy to fill with goodies for everyone to enjoy.
The funs not over, here are a few more of our favorites!
Robots! My boy would dig this one of these creative advent calendars that Next to Nicx came up with. They are whimsical and sweet. Head over for the adorable printable template.
If you are too short on space for a garland calendar, try hanging the boxes from a loop with strings. They'd being a graphic punch to the holidays, see this one on Fab.
Recreate project paper bags with sticker numbers stuffed in a suitcase might be the easiest and sweetest way to display the calendar this year.
Here are a few more fun advent calendars with boxes for your own countdown.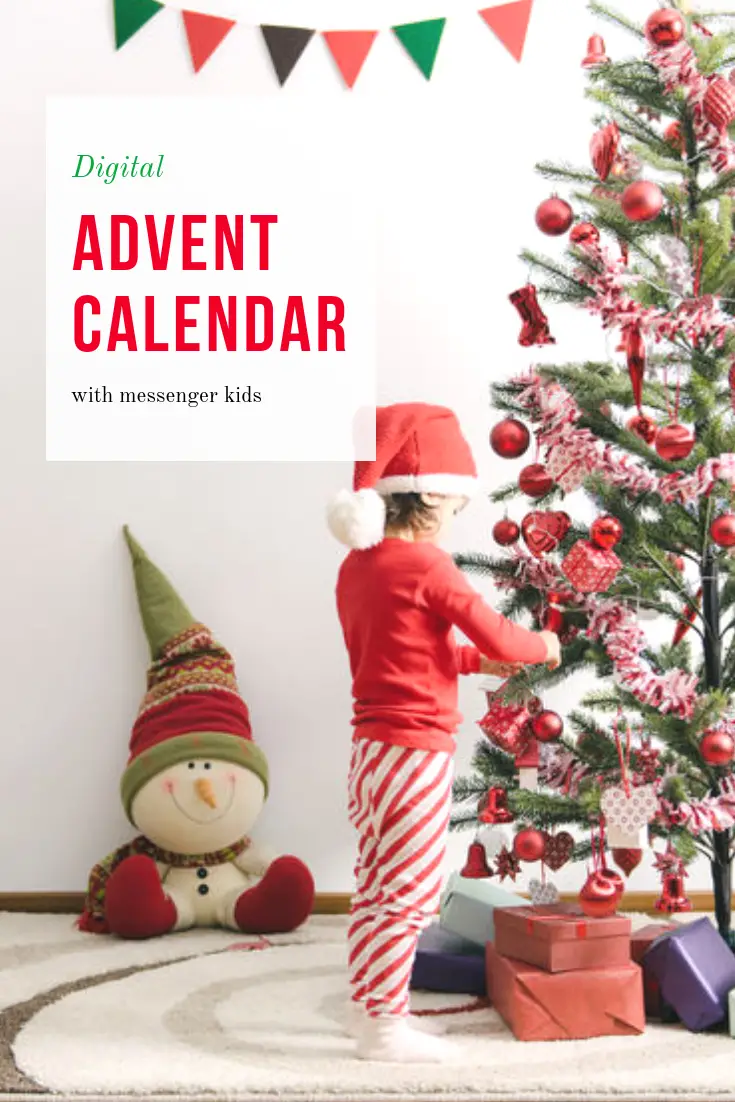 And the cutest idea for a digital Advent calendar for family who is far away.
Last but not least, let's not forget how easy a simple stamped cotton bag can be. Attach a seasonal ribbon and the bags can be laid out in a bowl, tied into a tree or strung as garland for an easy way to store countdown treats.
How will you count down Advent this year?