Bursts of bright color and layers of texture make for a serious party statement in a pinch. I love the idea of throwing a couple bright pieces on the table for an instant festive vibe. Whether its a playdate, a birthday or an impromptu cocktail night – nothing makes our old brick house shine more than a couple bursts of vibrant color.
These bright tissue bursts are a great fill for table decor, an easy solution to top a cake, or surprising as garland lined up in a row. I love how they look like bright fireworks! Anyway you display them, they bring the same festive edge. Here's a simple tutorial on how to make accordion garland and last week's advice on hanging tissue garland using a thick floral wire.
To make the accordion tissue bursts – you'll need to stack three layers of tissue and accordion fold the paper together. Snip all the ends in on an angle and glue the center layers together. The textured result is a little bit firework, a smidgen of summer, and a whole lot of festive fun.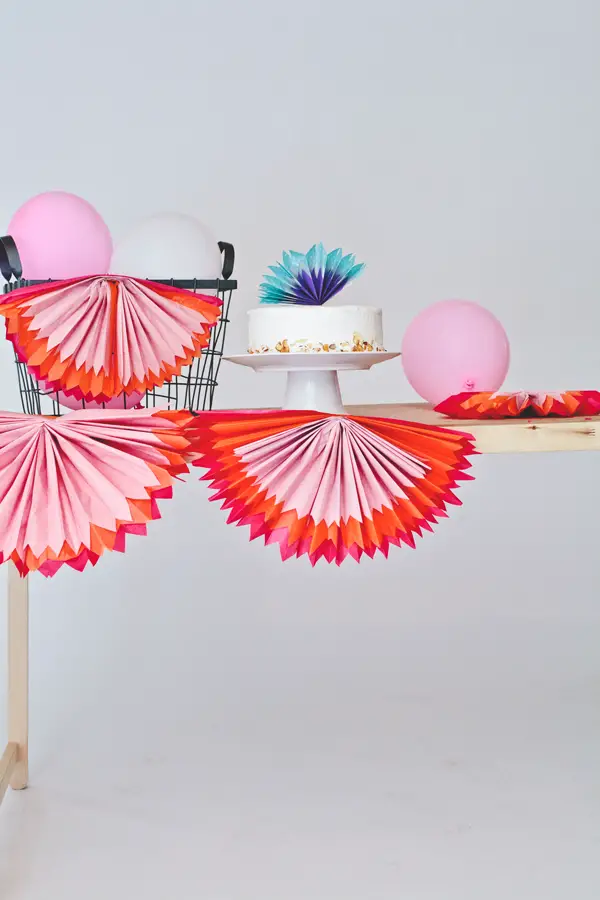 Photography in collaboration with Jocelyn Noel for A Subtle Revelry.