Hosting a good tailgate is on my wish list every fall. We are not a huge sports family, but living in our Alma Mater's rival city gives us a good chance to bring out the spirit every fall. To support our team being in town – I partnered with Smirnoff Ice to host this year's afternoon tailgate. We had a blast celebrating over the weekend, bringing a fresh twist to what you'd expect a tailgate to be. Mainly… pretty, festive and fun!
When planning a tailgate one of the first issues is where the heck to put the food and drinks. I love the idea of repurposing a book case from the house to hold all the game day necessities. We used our faithful Ikea shelving unit, and a simple fold out table to create enough space serving space for the party.
As much as we love and provide the normal tailgating grill fair, it's fun to think out of the box a little! Using cheap plastic organizers, small bowls, and a folded section of tissue paper we created tailgating bento boxes for pre-game snacks.
Our friends loved getting to have their own smaller portions instead of having everyone reaching into the chip bag at once. Nice cheeses, crackers, and tomatoes from the garden were an awesome way to inject a little style and substance to the afternoon's food – you can always use the boxes for more traditional chips and dips too.
Popcorn and chips are right at home in small favor bags. We adorned small paper favor bags with bright game days stickers to keep everyone's spirits high.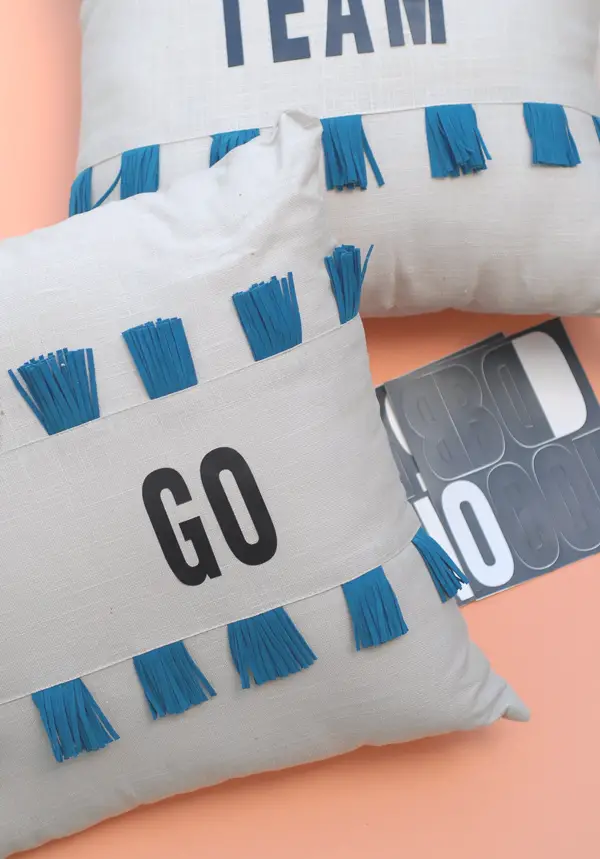 I ended up on quite a typography kick for this tailgate. Using words is a great way to turn any decor item into a game day essential. One normal tailgating issue is hard fold out chairs for seating. Stacking up pillows is an awesome way to make everyone feel more at home. I brought our tassel pillows in on the team spirit by using vinyl decal stickers to cheer and chant. Go team!
Gussing up our tablecloth was of course a necessary element. I used lengths of Washi tape and small pom poms to create a fun and festive game day look. And no tailgate is complete without the drinks! Here are a few of my favorite combinations for festive team mixology.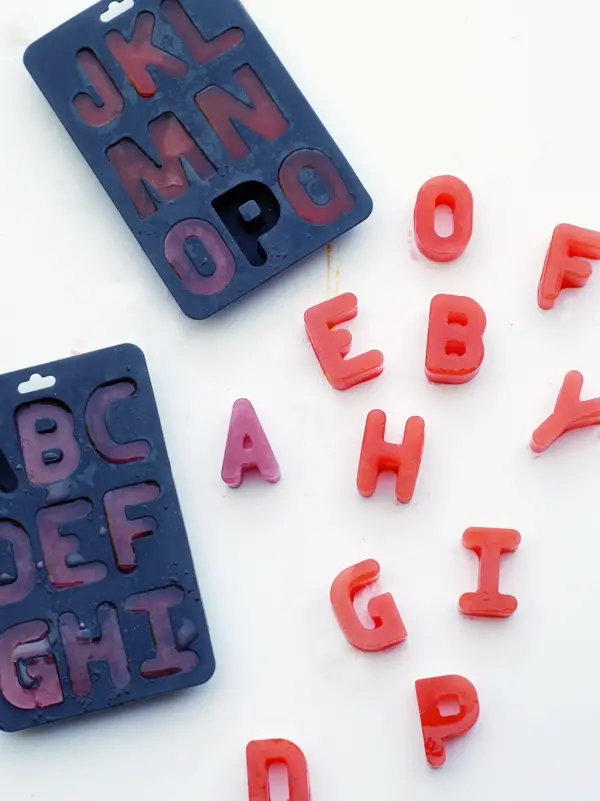 Ice cubes that can cheer… Why yes – of course!
Using a plastic ice cube mold we created a berry blend that pairs perfectly with Smirnoff ice original to create a jolly rancher fizz. Plus your friends will love the talking combinations that can be made with this festive party element.
To make enough letters for a party, fill the trays a couple days before hand. As the ice hardens remove the letters and place on a cookie sheet covered with wax paper. Continue refilling and saving letters until you have the right amount for whatever it is you want to say. This party tip would be awesome to use for birthdays and hosting evening drinks also.
To make the Smirnoff Ice Jolly Rancher Fizz. Fill an ice cube tray with a berry drink mix – we combined strawberry juice, apple juice and a bit of carrot juice for our blend. Freeze the ice cubes and use about 3 per glass. Pour in a bottle of Smirnoff Ice Original for a sweet, refreshing taste that will liven up your mouth with bubbles.
Peach Berry Sangria was our second tailgate drink. It was my favorite! This sangria is served punch style, making it perfect for larger gatherings. To make it we cut up strawberries, pineapples, cucumber and berries – you can do this ahead of time to make party prep easier.
Combine fruit, ice, one bottle of dry white wine and 2 bottles of Smirnoff Ice Peach Bellini. Serve with a ladle for guests to enjoy. This easy sangria trick is my new go-to for any party that requires a punch bowl to be present.
The third drink we served was a nice and fruity take on a mimosas for a hot tailgating day – it's also the best tailgate drink to serve for early day games. This Smirnoff Ice Sunrise is made by combining a splash of cranberry juice with a bottle of Smirnoff Ice Screwdriver. It was a tasty way to celebrate on game day.
Serving these festive drinks and using bright and fun elements really took our tailgate up a notch this year. I'm not going to say our cute party decor and tasty drinks are the entire reason why our team won… but I can't imagine that our (super loud) cheering didn't at least help their cause.
Find more great Smirnoff Ice recipes right here.
For this post, I am working in partnership with Smirnoff Ice and am receiving compensation for my participation in this campaign. All ideas and opinions are 100% my own. Please Drink Responsibly!