Since you guys loved our summer stars so much, I thought we should definitely do something star studded for the holidays. Since this time of year is so special, it seemed best to go very BIG with the stars. I love the look of these huge paper stars behind a Christmas tree or sporadically placed together on a wall to celebrate the holiday season. I love the look of a simple but large display this time of year.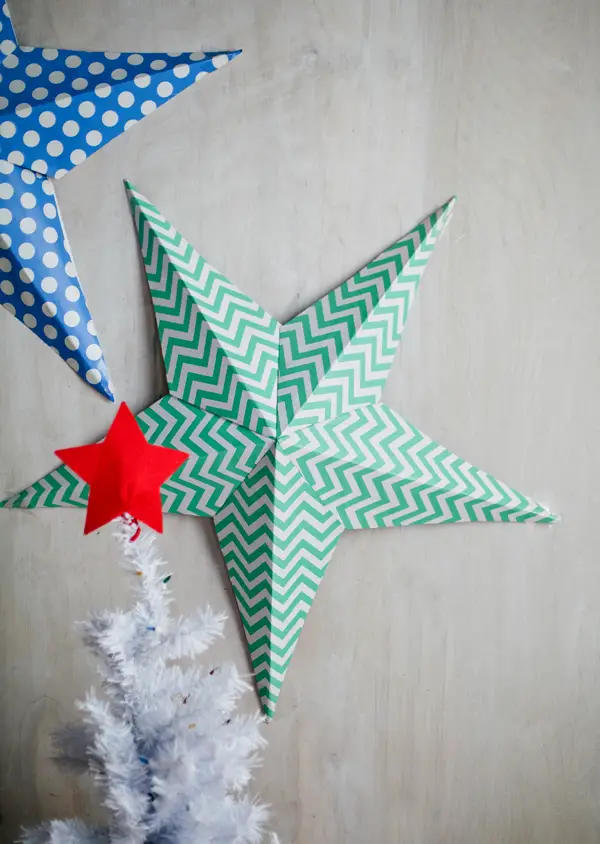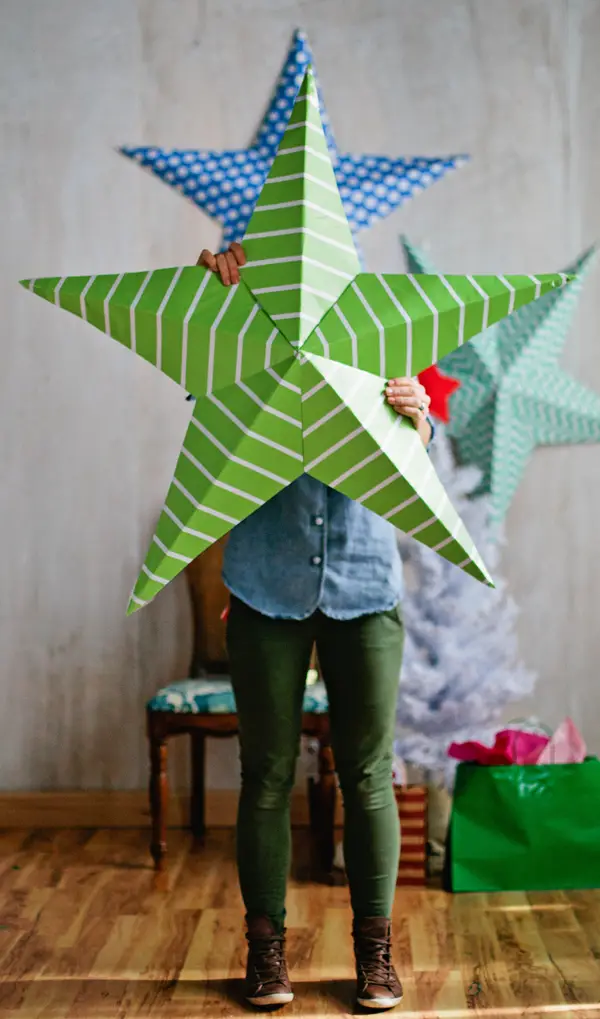 The stars are really simple to put together. Just cut out five identical diamond shapes with poster board and cover with your choice of wrapping paper designs. Fold each diamond in half and glue all five together. We chose wrapping paper with design and texture to really make a statement, make it more girlie by using floral patterns, or more graphic by using solid colors. Anyway you put it together the final product is a fabulous statement this time of year.
I love the stars especially when paired with a smaller Christmas tree. This is a fun idea for those who need to have smaller trees this year (or no tree at all), to make the room seem just as festive without all the evergreen.
PS. More Christmas decorations right here.
(Photography © A Subtle Revelry by Jocelyn Noel)