Tis the season to sparkle and of course that includes our hair! Whether this weekend's holiday plans include a huge office bash, or a more low key girls night in – a pretty braid and a sprinkling of confetti is the best look for all of it. We've enlisted the help of our favorite hair guru Erin, to create an upside down braid to bun look that looks gorgeous on all types of hair and will stay in place well beyond that midnight ball drop.
A little confetti added makes this an easy look to take from an ordinary work day to a festive holiday party.
Upside Down Braid To Top Knot
To style this fun holiday look you will need:
Confetti
Rubber Bands
Bobby Pins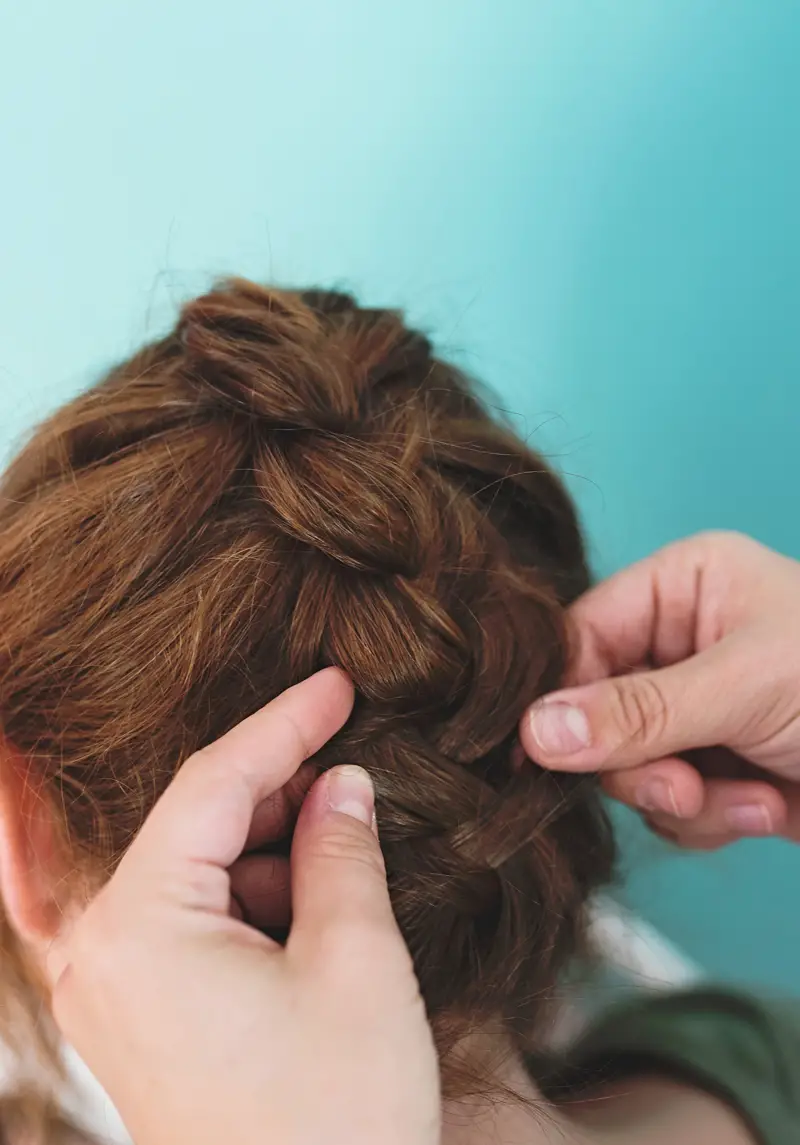 1. Flip Head and hair upside down- grab a small portion of hair at your neck and split into three strands.
2. Braid these three strands into a dutch french braid, making sure to keep the braid centered.
3. Stop the dutch french braid once your braid meets the crown of your head and finish off braid in a traditional three strand braid, then tie off.
4. Flip your head back upright. Take the top half of your un-braided hair and pull it back to the grown of your head, twist into a bun and pin in place (keep the end of the braid OUT of the bun).
5. Now take the braid piece and wrap it around your bun, pin in place. Hide the end of the braid w/ the rubber band under the bun.
6. Sprinkle thick glitter pieces onto the hair and spray with hair spray to stick.
Festive hair that's ready for all the holiday fun.
PS. 2 more french braid updates.
(Photography ©A Subtle Revelry by Erin Holland).