This post is sponsored by Messenger Kids and SheKnows Media.
Starting off the holiday season away from our family is always a little hard. So, to help make up for the distance, we are sending an Advent calendar of Christmas wishes from the kids to our family members. Remember a few years ago when we did a paper photo advent calendar for the grandparents? This is a similar concept expect way easier to execute, since it's done 100% digitally!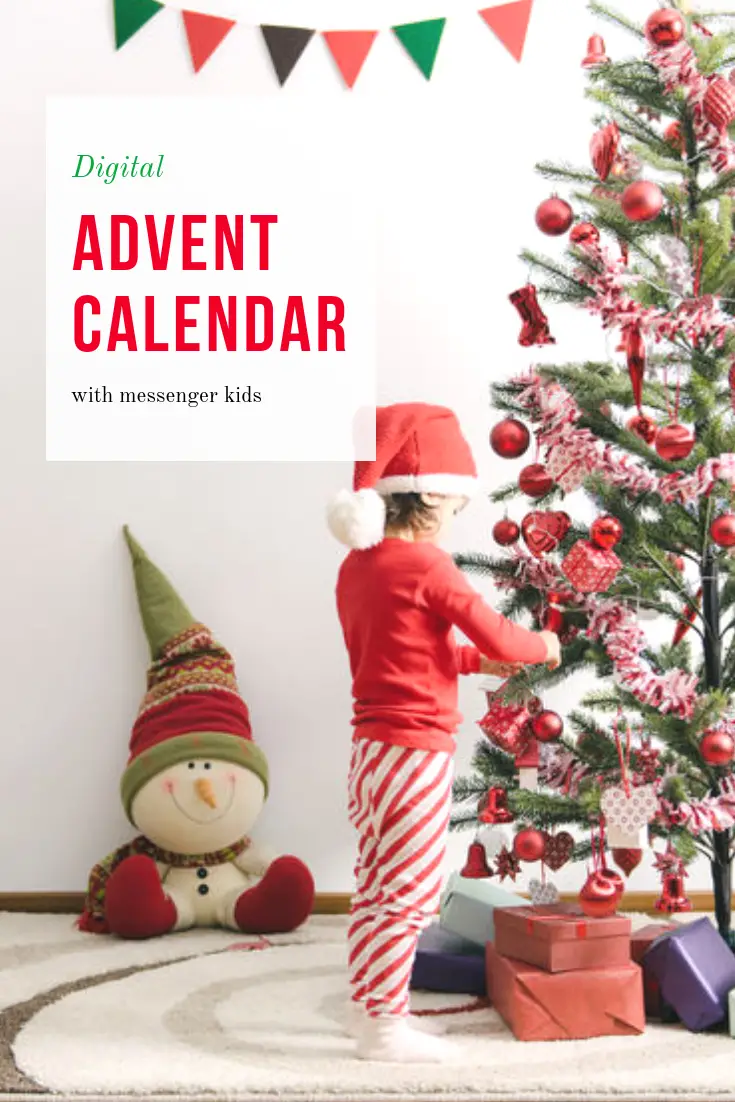 We used the new Messenger Kids app to have our kids record and send sweet Christmas wishes everyday leading up to the holiday and family homecoming.
Wishes like, "I hope your cookies are sweet today", and "Snow angels remind me of how much I love you".
Want to create your own digital advent calendar for family that is far away?
Set up a Messenger Kids account by following these easy to use steps:
Next, follow the directions to add close family members. You can add any adult who has a Facebook account as a contact for your kids. Just a note, the kids won't be able to see their contact's Facebook profiles and updates, which keeps everyone's information private and safe. Just their name and profile picture will be visible!
Then have your kids go to town with the messages using the fun stickers, gifs and frames. The kids have so much fun with this. You can create the calendar by video calling everyday live or spend an afternoon with the kids creating the entire digital advent calendar of wishes in advance.
Then, call or send the videos daily to your family and wait for the applause because staying connected, even a world away, is something you do so well.
One of my favorite things about the Messenger Kids app is that the messages never go away! This means if you want to save this sweet calendar and resend it every year, you can do so easily. As a parent you have full access to the app so you can be certain about where your advent calendar is sent. To learn more about the Messenger Kids app check out their website, Facebook page, or download the app in the Apple, Android, or Amazon Fire app stores.