The only thing better than bright confetti garland is a garland with an added dimension to it. Don't you agree? With its simple heart shapes and pretty colors, this dimensional heart garland has it all. An easy project to bring a detail of prettiness to any home. I'm using the garland for Valentines, then for a shower I am throwing, and finally I have plans to hang it above my girl's bed as a sweet note to have on the wall all year long.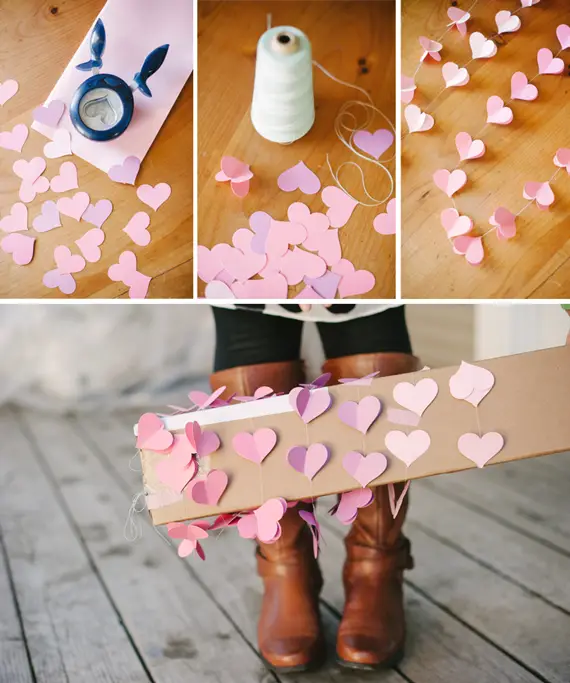 To make the heart garland, start by gluing two hearts back to back (with the garland string in the middle). Once dry you can pull the tops of the hearts together to give it that nice dimensional look, see the project details I designed right here.
PS. My trick for transporting garland of any kind – wrap it around a cardboard box and tape up as you go. It is the easiest way to ensure there are no nasty knots to get out after transport or storage.
Photography done in collaboration with Pictilio.