This DIY backpack charms post is sponsored by Disney Book Group.
As school is starting back up for everyone now, we all want to encourage our kids to have a great year. Although we all know the more they read the better they will do in school, I like to think their level of backpack cuteness has at least a little to do with their success as students this year. ;)
We are knocking both of these out of the park by recommending a fun new book for the 3-5 age crowd and showing a DIY for easy to make backpack charms that kids of any age will adore. The charms are inspired by the new book, We Don't Eat Our Classmates by Ryan T. Higgins, which is an adorable tale of a dinosaur learning how not to enjoy her human classmates for lunch.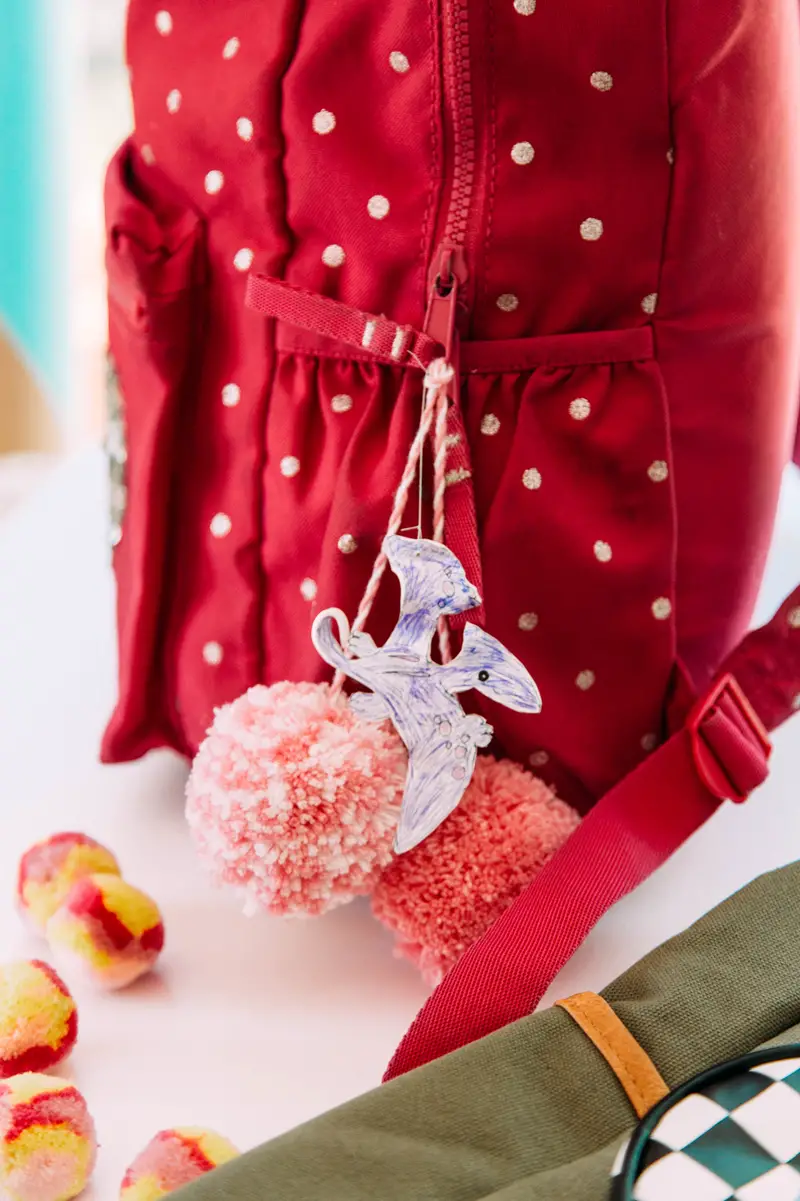 DIY backpack charms
To make the DIY dinosaur backpack charms you will need:
1. Start by creating your Shrinky Dinks. Trace the dinosaur template onto the Shrinky Dinks paper – older kids can do this themselves. Then have the kids color in the picture with markers.
2. Be sure to follow the instructions to use a hole punch to make a hole in each Shrinky Dinks before baking. This will allow you to string them on as a charm.
3. Cut out the template and bake per your paper's directions. Ours were done in just under 1 minute. Lay flat and allow to cool completely.
4. Once the Shrinky Dinks are cooled, string them along with yarn balls for backpack charms the kids will adore.
Loop around the zipper part of a backpack for a new school year kicked off in style.
For new readers, fill their backpacks with fun books you know they will love like this new favorite. We Don't Eat Our Classmates by Ryan T. Higgins is in stores now!