Inside: Earth Day Seed Bombs
Earth Day is such a special day of the year! Every April 22nd, hundreds would gather together to bring attention to our environmental crisis. Reminding those to Reduce, Reuse, and Recycle. Loving our Earth doesn't have to be just a once a year occasion, but what better day to start!
Read Article: Social Distancing Approved -Virtual Birthday Party Ideas
Before we jump in, why not check out some of our most recommended craft subscription boxes? If you're into DIY and crafting, you can find plenty of affordable monthly options. For example:
In honor of this Earth Day we decided to create fun, colorful Seed Bombs for you, the kids, and all your neighbors to grow together! They are such a fun way to share awareness! See how we made these flower shaped Earth Day Seed Bombs!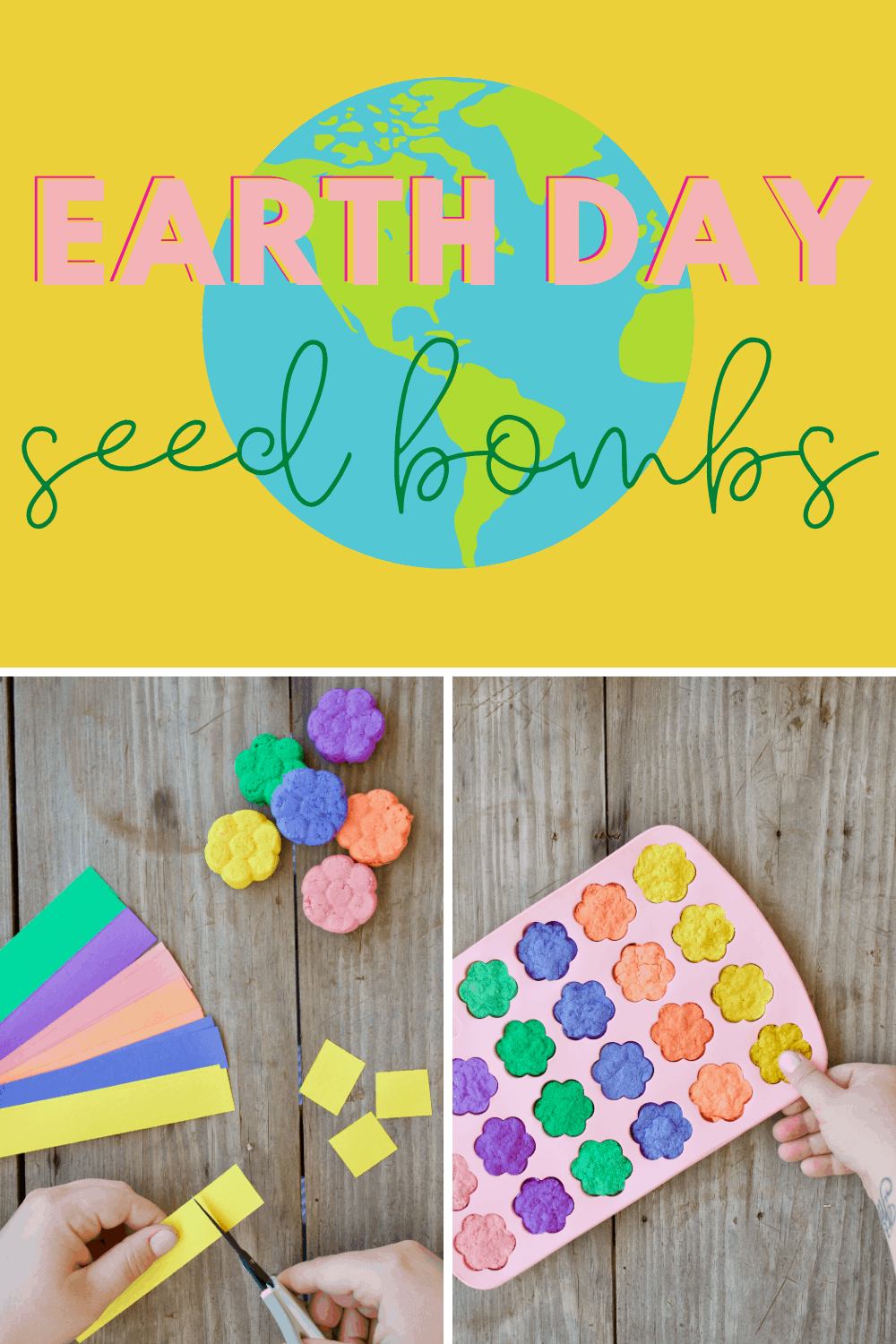 What is Earth Day?
Earth Day is an annual event celebrated around the world on April 22 to demonstrate support for environmental protection. First celebrated in 1970, it now includes events coordinated globally by the Earth Day Network in more than 193 countries.
Supplies to Make Seed Bombs
There are only a few simple supplies you will need to create these colorful Seed Bombs!
Seeds – You can use flower seeds or start your very own garden with some fruit and veggie seeds!
Scissors
Water
Blender or Food Processor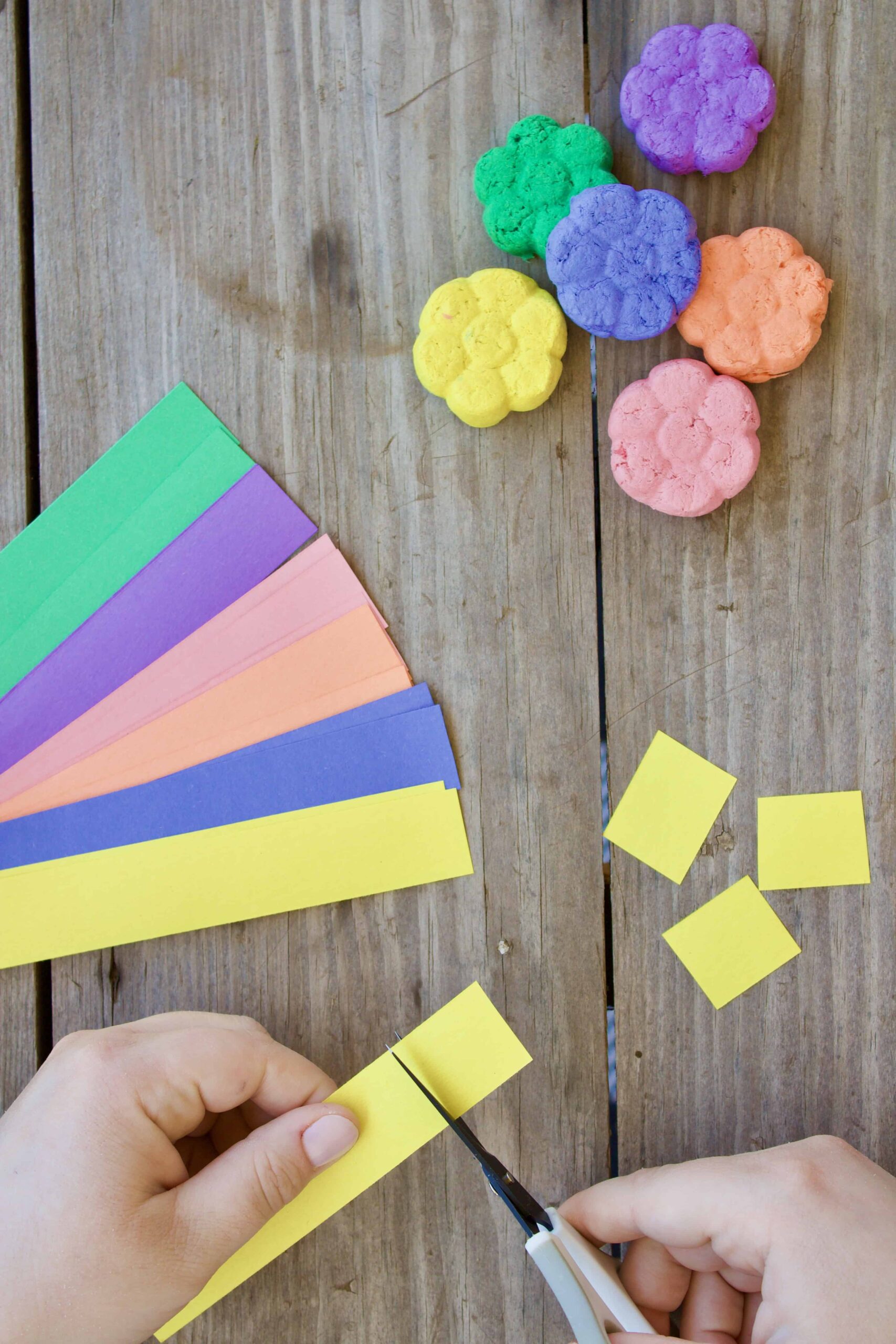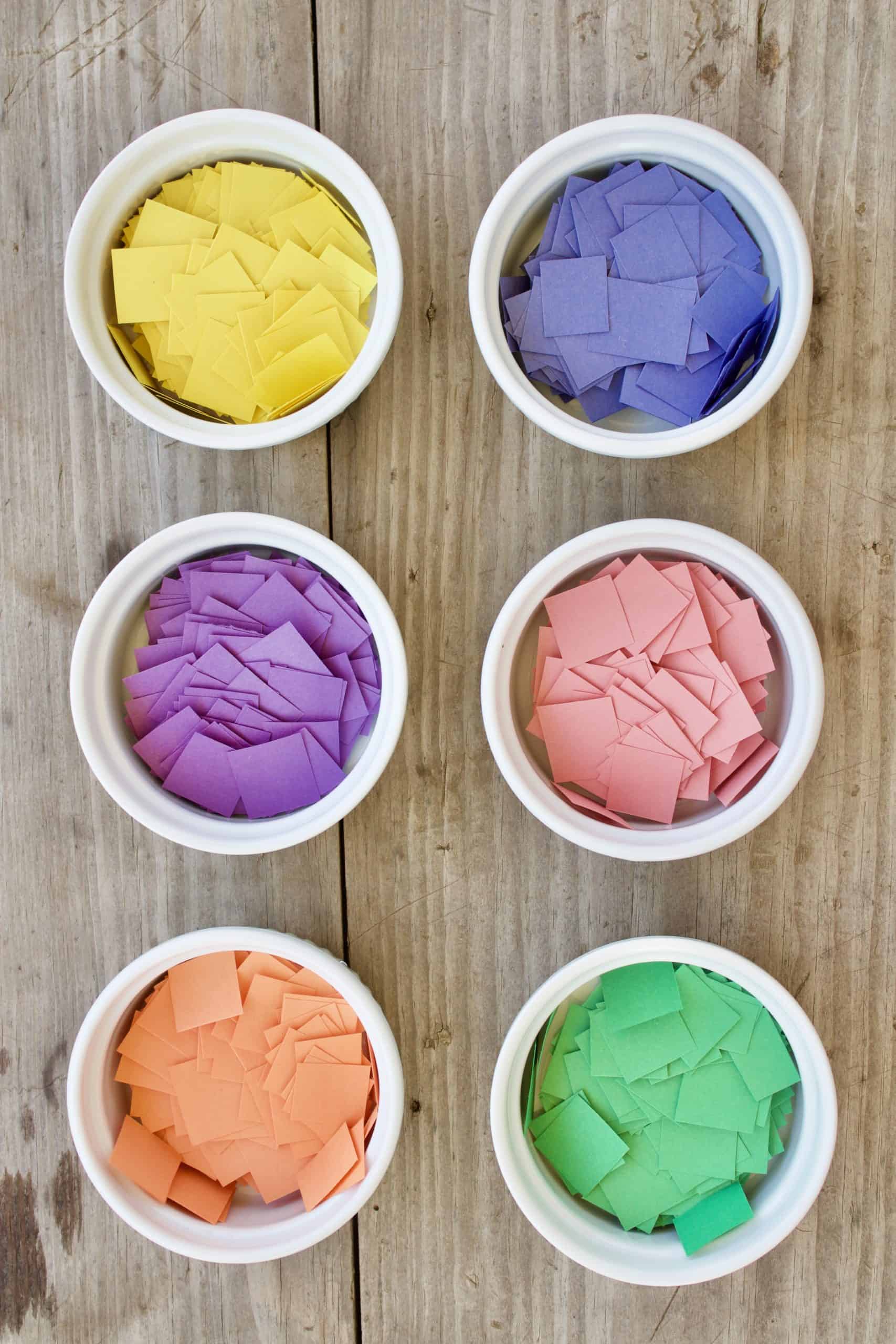 Here is how to make Seed Bombs
First you want to start by cutting your colorful construction paper into 1in X 1in squares. They totally don't have to be perfect, they are going to be blended after all.
Separate the colors into bowls and pour water to soak your paper.
Let the paper soak for about 10 – 15 minutes.
4. Once the paper is nice and soaked pour the paper and water into a food processor or blender. Blend that for about 30 seconds or until mushy. You don't want any full pieces left.
5. After the seed bomb mixture is blended nicely pour mixture into a strainer.
6. Push all the water out until the paper is crumbly and just slightly damp.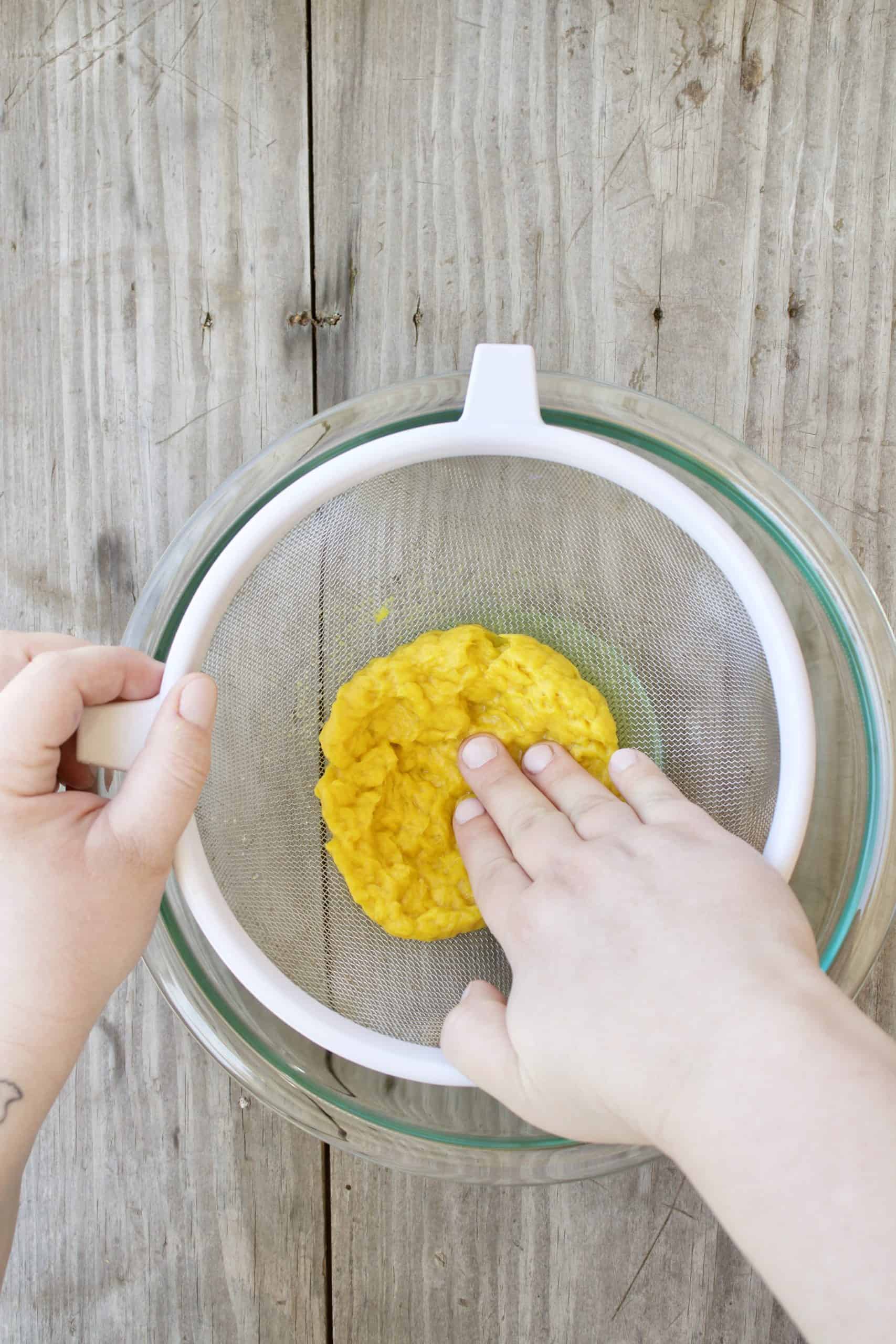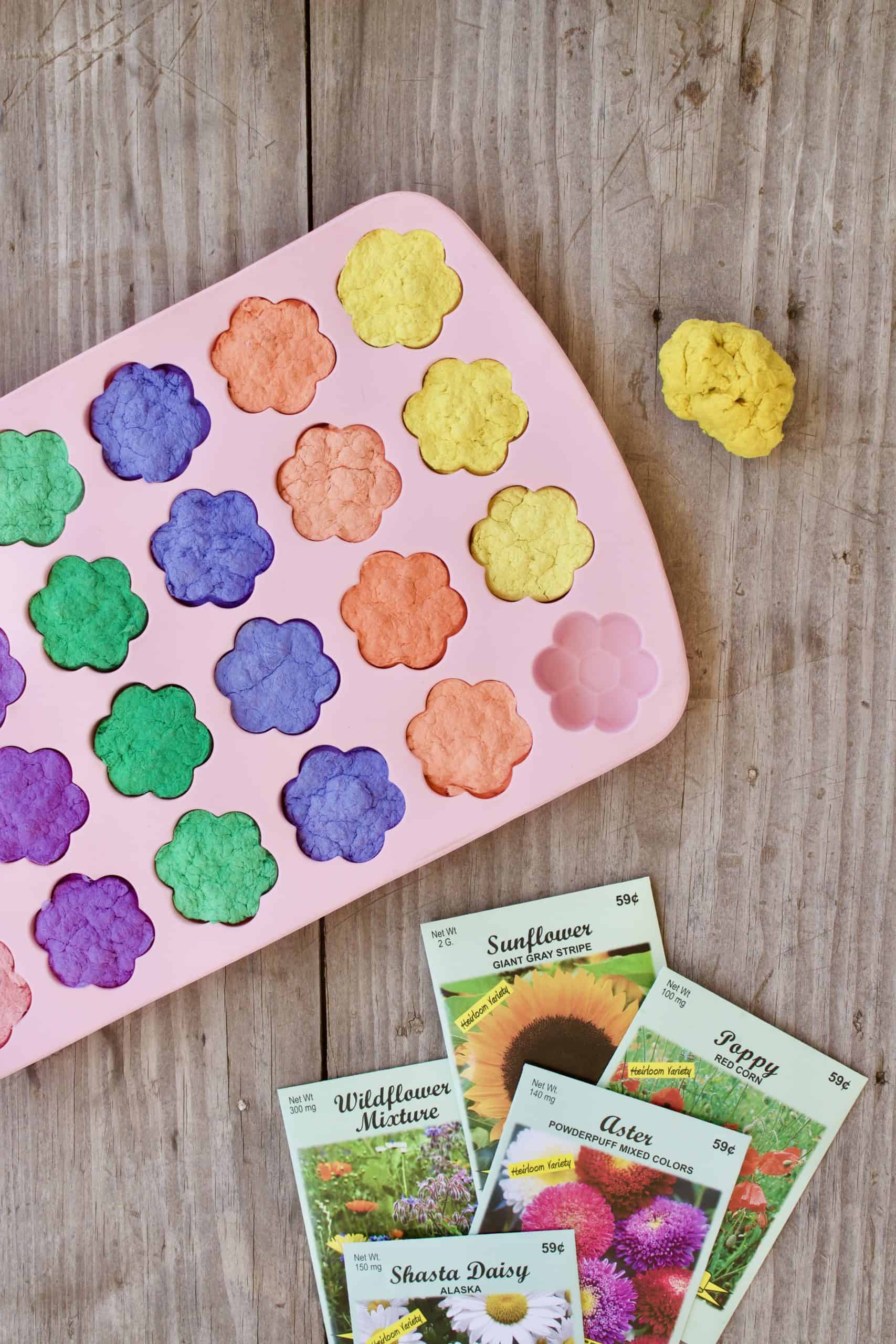 7. Pop in mixture into a silicone mold, only about HALF WAY! This is important because you will need to add your seeds.
8. Pour in the seeds of your choice and then fill the mold the rest of the way.
9. Let these dry for a couple hours and then carefully pop them out of the molds.
10. Plant them in your garden, share them with your neighbors, and ejoy!
More Fun Earth Day Ideas
Like I said before, Recycling and living a cleaner life isn't just a once a year event! These Seed Bombs are a great place to start, here are a few more fun environmentally-friendly DIY's we love!
Custom Soap Carvings – I love making my own soap! It is such a great way to cut out waste but still making something fun that you love!
Hydration Station – Forget those disposable plastic bottles, this fun hydration station is the perfect way to cut out that plastic!
Citrus Forse Recipe – See how we used leftover fruit as cups for this yummy Frose drink!
Reduce, Reuse, Recycle
These super fun Earth Day Seed Bombs are the best way to celebrate Mother Earth this year. I plan on handing out a few of these cuties to my friends and neighbors for them to plant!
Let us know in the comments how you plan to celebrate Earth Day this year!
Read Article: Edible Sugar Cookie Dough Recipe
Before you go, why not check out some of our most recommended craft subscription boxes? If you're into DIY and crafting, you can find plenty of affordable monthly options. For example:
(Photos @ASubtleRevelry created for us by Whitney Gray)