Inside: The best 50th birthday cakes and unique 50th birthday games.
I love the awesome look that getting older has these days; from 50th birthday cake ideas to running after life bucket lists. While I am still far from this number, but still firmly in my 30's, fifty doesn't seem quite so far away or scary as it once was. With Don Draper starting Mad Men at age 42, the character is nearing this milestone with the final 1/2 season approaching. So in honor of 50 looking pretty freaking cool these days – here is a collection of easy birthday cake for turning 50!
The best 50th birthday cakes
Donut you love turning 50! Make one of these scrumptious 50th birthday cakes and your mom/dad/friend/husband/self will thank for starting out the second half of life on an awesome note.
Orange sherbet cake for old fashion fun.
Adding huge sections of color to life is what the next years will all be about!
Classic golden foil and dust cake accents
Shine and sparkle is what every 50th birthday party needs, here's a sugar glitter layer cake to deliver just that.
For a formal black tie party that would make everyone at Sterling Cooper jealous needs a black tie worthy cake.
Dried and edible pineapple fruit cake to dream about all the wonderful vacations to come.
It's easy to swap out the letters for numbers, or names in this cake for a series of talking 50th birthday cakes.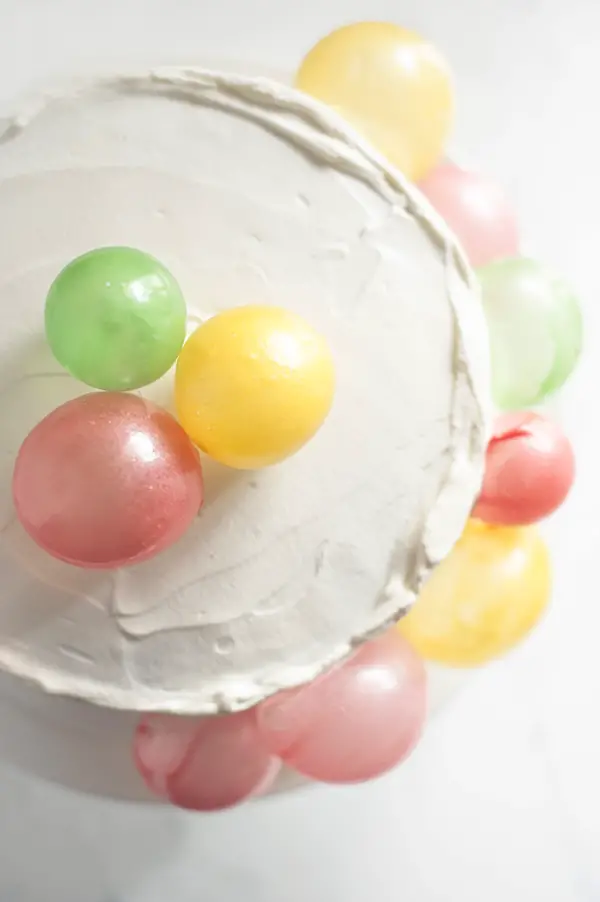 50 balloons covering a cake would look insanely cool  and a great birthday cakes for turning 50!
Layers of ice cream and cookies will bring back nostalgia. Make 4 or 5 different flavors for a fabulous table of 50th birthday cakes.
Cinnamon rolls in any shape and size (especially HUGE) are perfect for 50th birthday cakes!
For a more substantial style
This yummy Layered strawberries
From boy scout campouts to 50th birthdays, this s'mores birthday cake is one for the years.
A cake filled with jewels (and a gift of jewels) is one Betty would approve of and will make every birthday perfect.
Play some unique 50th birthday games and bake this checkerboard cake for a relaxed and easy 50th birthday party.