Who remembers these family photo face eggs? They were one of my favorite projects ever. Putting our faces on inanimate objects is just too much fun. So obviously… balloons are next!!!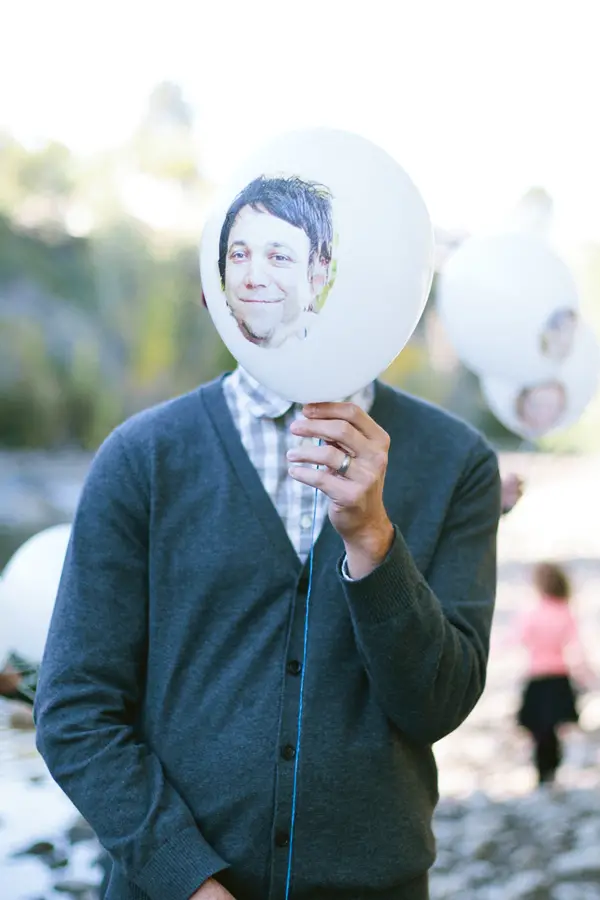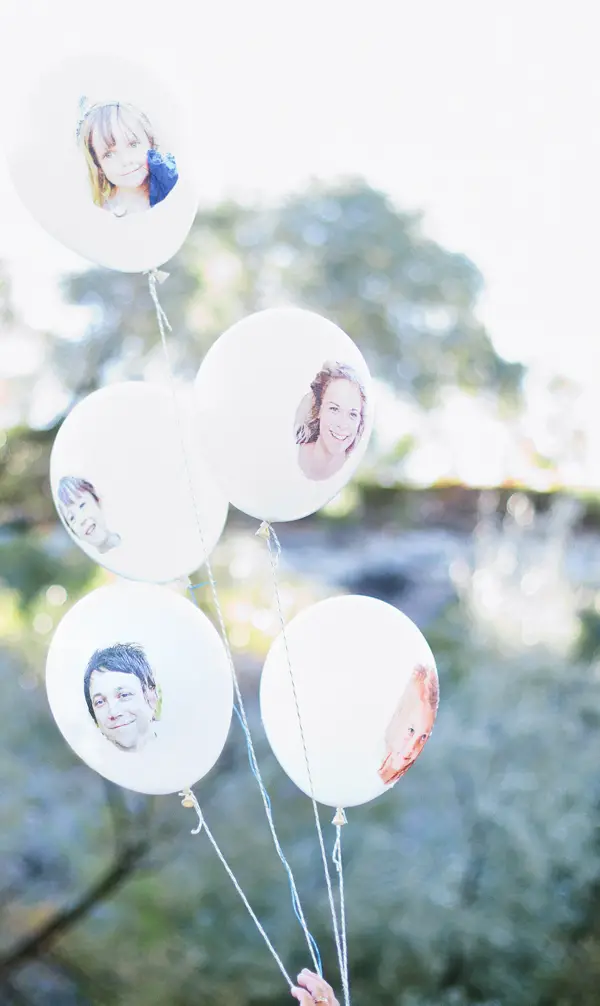 About this time of year, there is a push to get our family photos done for the Christmas cards. When trying to think of new and original ideas, the thought to put our faces on balloons was all too compelling.
The concept will also work awesomely for birthday parties, anniversaries, even for making seating cards at a Thanksgiving feast. Could you imagine doing a progression through the years for an anniversary or milestone birthday party!?!
I'm not actually sure when putting a familiar face on a balloon would not be the right thing to do… Because, it's awesome. Because, it's easy. Gah. I'm obsessed.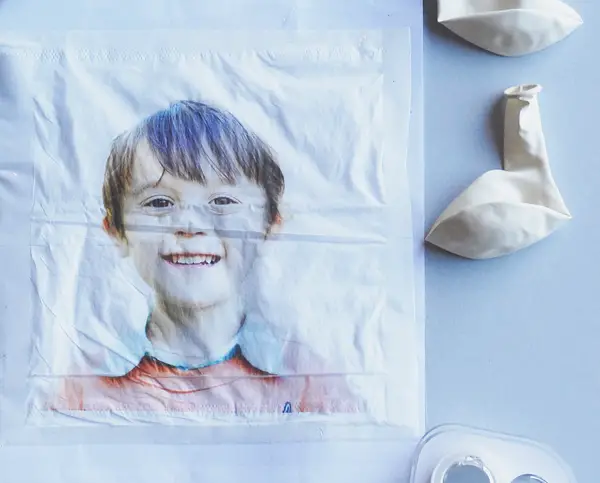 To create the face decal balloons, you'll need an inkjet printer, white tissue, tape, Mod Podge, and white balloons.
Start by taping the tissue to a piece of white computer paper, tape all the way around the tissue to ensure it doesn't get caught while printing. Then print out the face you want to decal with your inkjet printer (PLEASE don't attempt this in your nice laser print and then send me hate mail!) it must be an inkjet, this whole printing on tissue idea only works on inkjet printers.
While making these tissue decal candles, I mentioned how I actually buy inkjet printers just for crafting. You can find them for about $15 at your local big box store. Projects like this make them so worth it!
Once the photo is printed, cut around the face getting as close as you can and removing the bottom tissue layer. Then take a balloon and carefully using Mod Podge attach the photo to the balloon. The tissue blends seamlessly with the white balloons, just like it did with the eggs. You are left with a decal imprint of the face on the balloon. A balloon face!
Our holiday card recipients and party guests will definitely thank us. Now to find an embarrassing selfie of everyone to use for their Thanksgiving chairs – it's going to be hilarious!
(Photography by Jocelyn Noel for A Subtle Revelry).