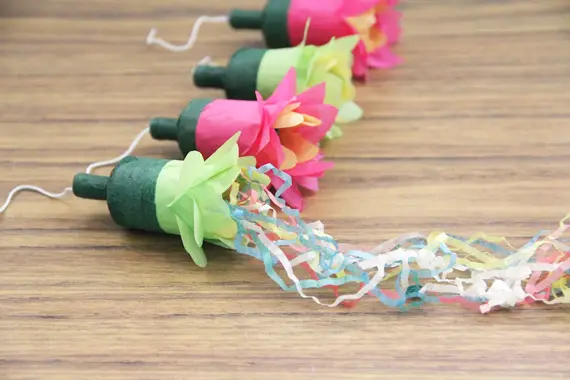 These flower party poppers can be used at weddings, garden parties, anniversaries… Pretty much any spring celebration! Make them all to look a like, or spice it up with a variety of colors and petal shapes. Your guests will love wearing these fun and festive poppers as brooches & boutonnières.
Make them by cutting tissue paper to fit a purchased confetti party popper. Make the inside of your flower a little shorter than the outside tissue paper. Also make sure not to cover the opening for the confetti. Then trim the tissue paper to have the petal like edges. Using double-sided tape secure the end of the first color for the inside "petals" and wrap the tissue paper around the popper. Do the same with the second color tissue paper for the outside "petals".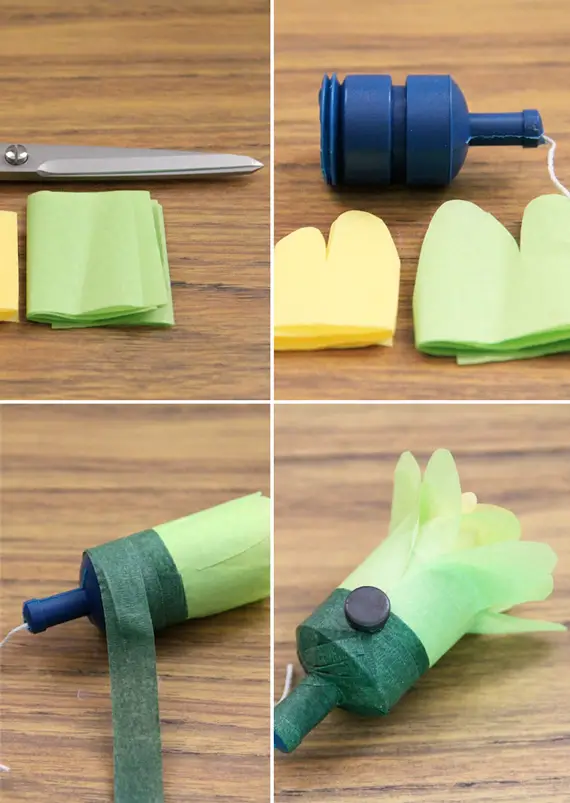 Cut a length of floral tape and wrap the bottom part of the popper. Fluff the petals out. Add small magnets with a dab of strong glue to make them boutonnieres or brooches.
Project design by Kersey Campbell.