Tis' the season for BBQ's and outdoor gatherings. When serving outdoors I often use paper napkins, but ones that fit my style are sometimes hard to come by. So, of course, I make my own by printing on them with my inkjet printer. They are great to use for outdoor parties, and you can print any saying on them you'd like.
You can also print on wrapping paper!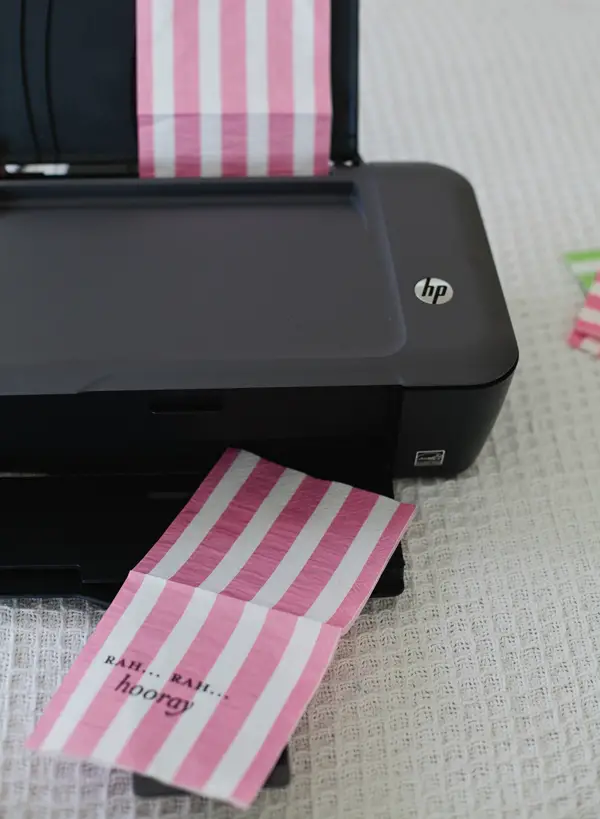 Printed Paper Party Napkins
To make the printed paper napkins, start by creating a saying in any program on your computer. Then load your printed napkin into an inkjet printer. Note: you must leave the napkin folded once to have the correct thickness to run through the printer. Print and enjoy.
Photography done in collaboration with Jocelyn Noel Photography.
PS. You can also use your printer on tissue decal candles and easter eggs.