I've always been a fan of those mini foil balloons that come in letters and numbers – they look exceptionally great in a headband. But sometimes the standard size just doesn't cut it and the store bought shapes can seem limiting.
When you have a desperate need to make a mini cactus balloon – sometimes you need to take matters into your own hands and just DIY the concept. Know what I mean? ;)
By combining foil and a few of our favorite shades of spray paint, these colorful mini foil balloons are ready for whatever the next party needs. Present toppers, drink stirs, a cake topper… the options are pretty limitless when it comes to a handful of DIY mini balloons.
Once the balloons are made, favor toppers are easy to create. A small hole punch + a small length of string will lend to boxes that are quickly ready to fit into the current party vibe.
To create the drink stirs, forgo the small hole punch in lieu of a wooden skewer. Place the skewer inside the bottom of the mini foil balloon before you glue in place for a cocktail stir & drink marker that guests will love.
Mini Foil Balloons
To make the mini foil balloons you will need:
Small piece of foil
Batting
Glue
Spray paint in colors of choice
String (for the favor toppers)
Wooden skewers (for the drink stirs)
1. Lay one piece of the foil down in a small square and place the batting on top of it. Create any shape, letter or number desired from the batting.
2. Glue the batting onto the foil and then glue a top piece into place, continuing to shape with your hand as you go around.
3. Cut to finish right outside the glue line.
4. Spray paint the mini foil balloon to whatever color desired.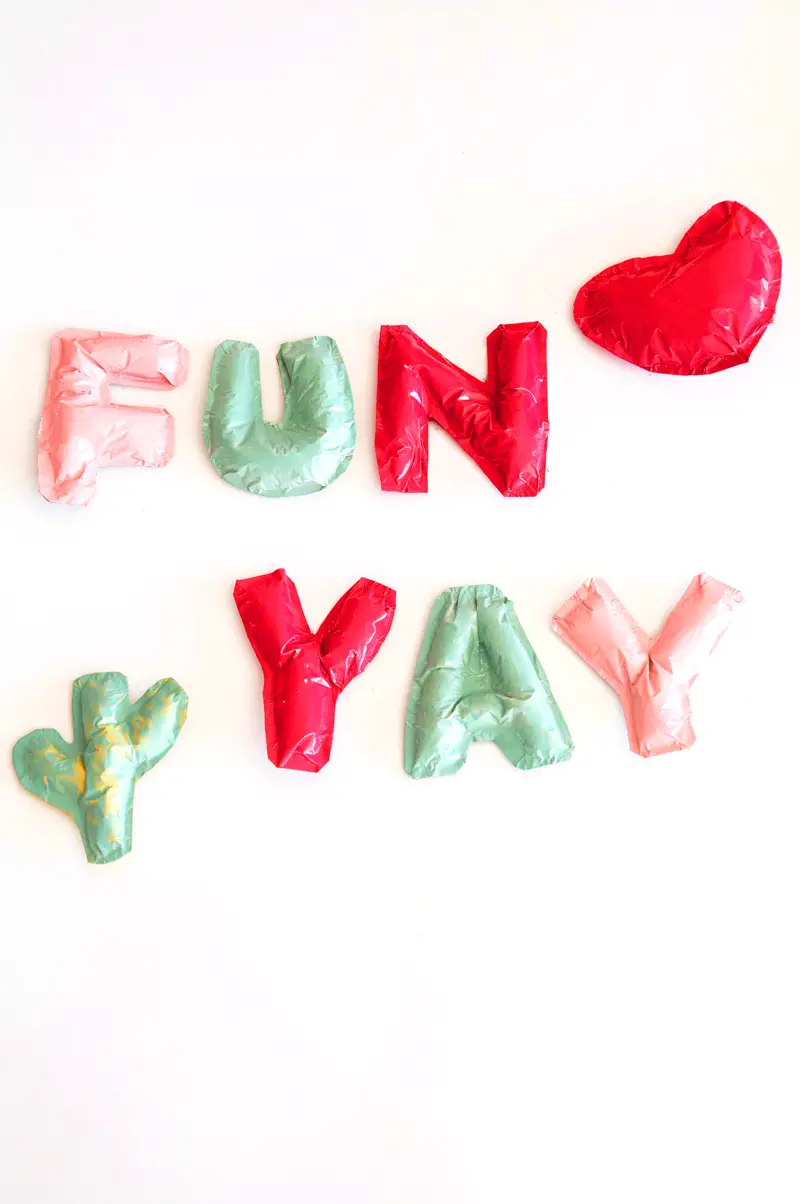 These mini foil balloons are such a fun way to welcome in a spring filled with parties. Take the concept and use it to create a custom look for whatever you are celebrating this season.
PS. Pair the mini balloons with a miniature unicorn pinata – obviously!
(Photography ©A Subtle Revelry by Ashlyn Savannah Photo).