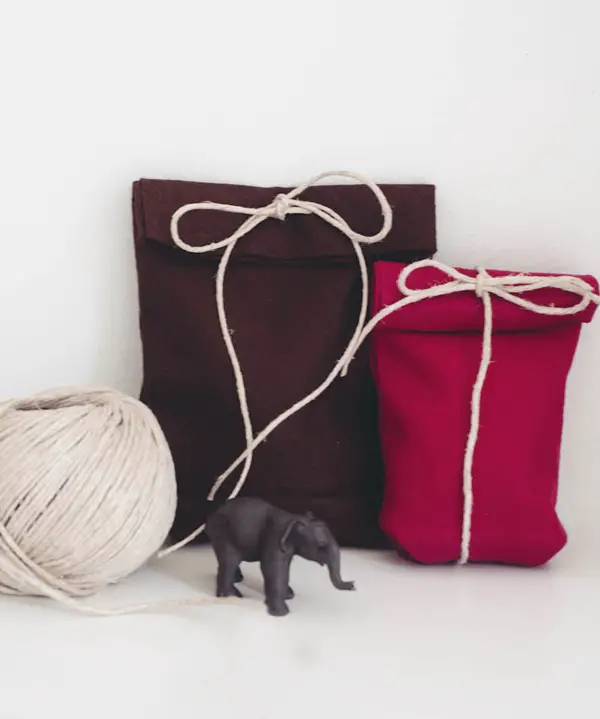 Creating favor bags out of felt is a great way to bring subtle texture to any party. The weightiness of felt makes it seem a bit more thought out than using paper alone, and since the bags can be used again and again, they become their own little favors in themselves. Stashed with candy for a party, electronics for a gift, or even spooky treats for Halloween, they are a fun way to present whatever it is you are sharing this fall.
What really is so fantastic about these no-sew felt goodie bags is that they can be used to give treats to guests at a party, and also be used as a gift bag, and even an iPod travel case! Read on for the detailed instructions.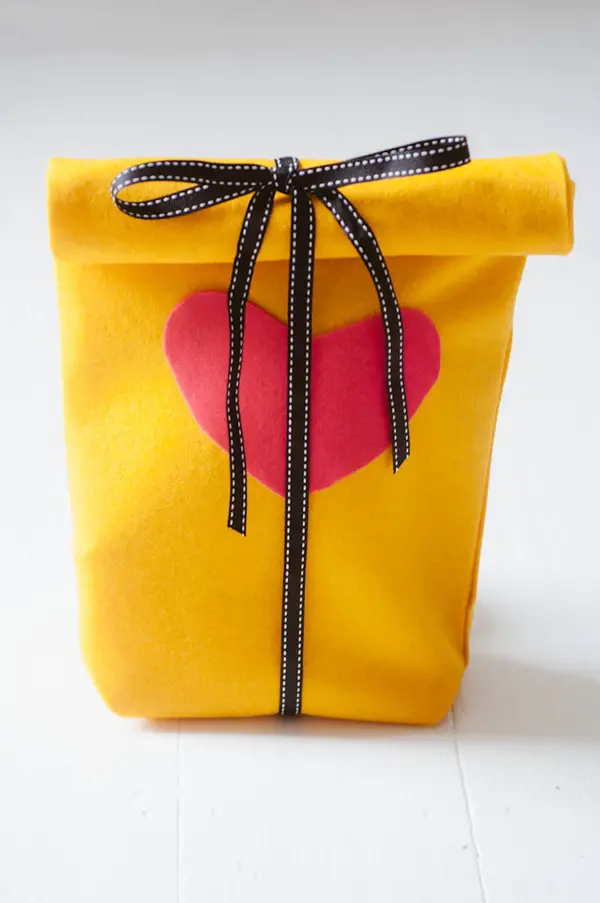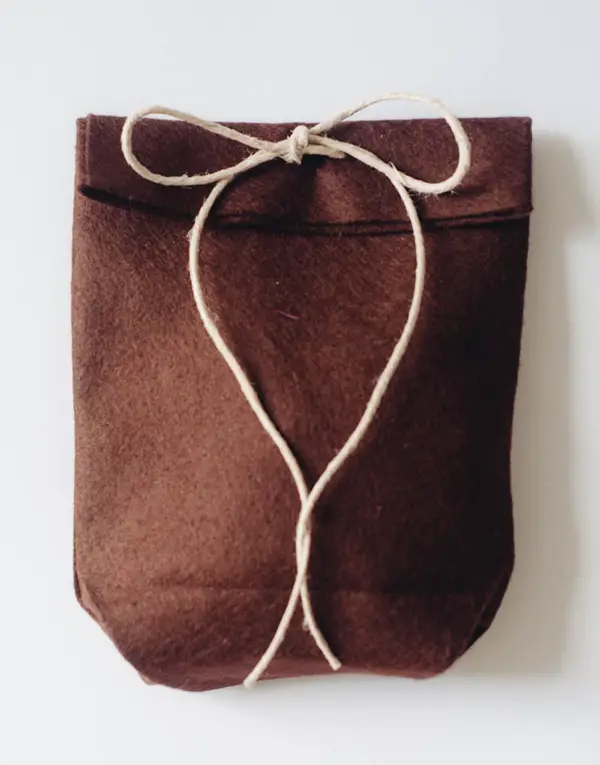 Supplies you will need: Felt, twine (ribbon or a leather strap works too!), hemming tape, and a cropodile and eyelets if desired. What? You don't have a cropodile, use a hole punch or an xacto knife to create non-grommet holes in your bag.
Take a piece of 8.5 x 11″ felt and iron out any wrinkles. Next iron a one inch hem one of the long sides of the felt and place a piece of hemming tape over the hem. Then take the opposite side of the felt and fold it over on top of the hemming tape.
Iron to seal the hem. To create a bottom, fold the inside corners of one end inside themselves like you are going to wrap a present. Ironing the edges down makes them easier to work with. Next fold one side down – again, like you are wrapping a present. Place a piece of hemming tape over the shorter side and then iron to seal. Now you are ready to fill your bag and tie it with a bow!
Another felt bag variation is to create a little pouch that can be used as a gift bag or better yet, a travel case for small electronics such as an iPod or iPhone. Add the eyelets before you seal them shut so they will not hinder the bag from opening all the way.
You can also punch two holes on the top of your bag by folding the top over, being sure not to set the eyelet through both layers or else the bag will not open.  Lace a piece of twine through the holes and tie.
Use a larger piece of felt to create a bigger gift bag. Add a felt heart or any shape to the front by cutting out a shape and ironing it to the front of the bag with hemming tape. For further security, you can stitch around the edges before you seal your bag shut, but it is not necessary if you prefer our easy no-sew option.
Project design + photography by Tina Fussell for A Subtle Revelry.