There's not much that beats a bunch of balloons on a stick (except maybe ice cream on a stick!) These balloon stakes are so much fun and a perfect introduction to any party this summer. They stick right into the ground, so showing guests the way up to your door is a cinch.
I placed a couple stakes around the yard while we hosted a birthday party recently and they instantly livened up the space. The massively stacked balloons made the birthday girl feel extra special.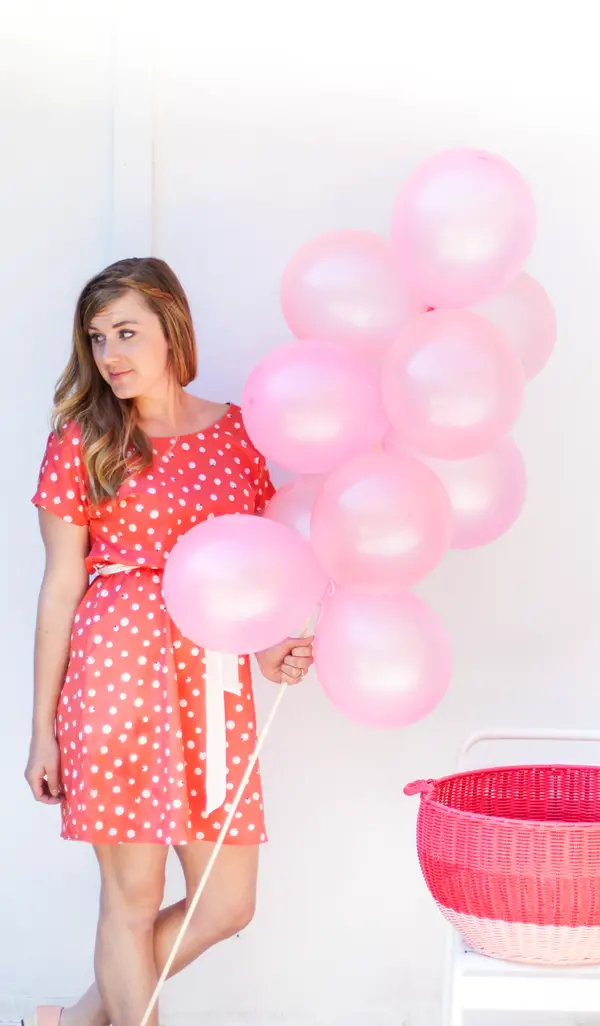 The best part about these outdoor balloon stakes is that they don't use any helium! No helium makes any balloon project so much easier. It means no last minute run to the party store and you can literally make hundreds of them for ten or twenty dollars. Check out my step-by-step instructions for creating your own balloon stakes right here.
Just ignore the weeds in my yard. They are so long that they've moved from annoying to magical – especially when staked with balloons.
(Photography by Joceyln Noel for A Subtle Revelry)