Light up your littles with this simple Ikea hack party lantern costume. The fun and festive vibe will light up even the darkest Halloween night.
To make the costume you'll need two large-sized white party lanterns, one small party lantern, glue, and colorful ribbons.
Cut an opening to fit around the child's waist from the tops and bottoms of each of the lanterns. Glue the lanterns together – or use one extra large one like this! Attach two small strings to hold the party lantern up on your child. Combine the colorful ribbons and glue around the top of the lantern to finish it off is pretty party style.
The party lantern headband was made by cutting the bottom portion of a small lantern and gluing it with the colorful ribbons to the headband.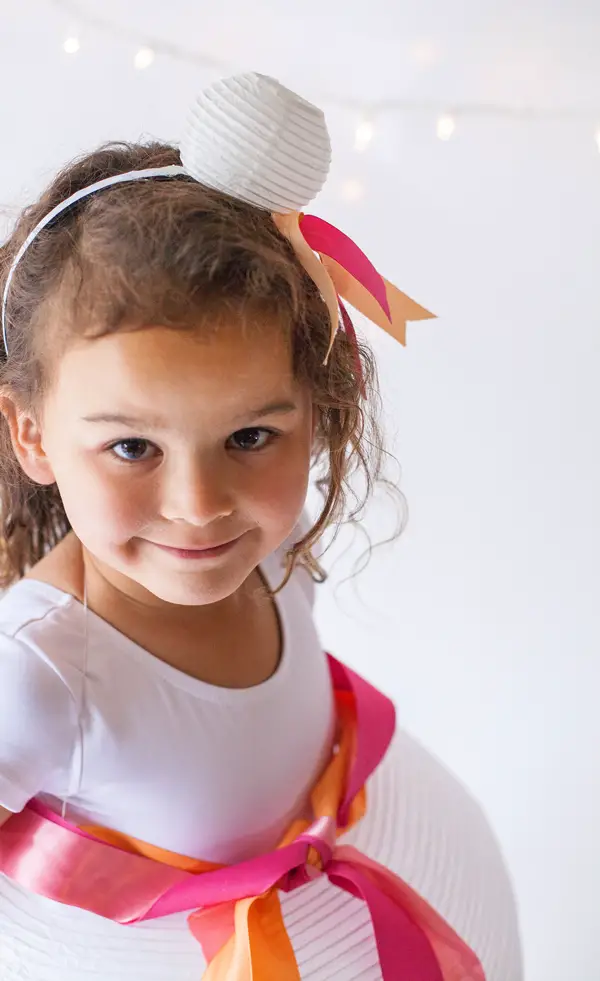 Photography in collaboration with Jocelyn Noel Photography.