Last summer we created this fun 10 foot long birthday candelabra. I loved how it completely lit up and transformed a table into a birthday celebration. However the need to drill holes etc didn't make it something I would turn to for just any party. When I needed an even quicker solution I turned to my favorite long sheet pegboards.
Can you believe it?
The candles fit perfectly!
This pegboard birthday candle holder makes a fun statement and takes literally no time to pull together. One candle for every year sounds like a great way to celebrate to me!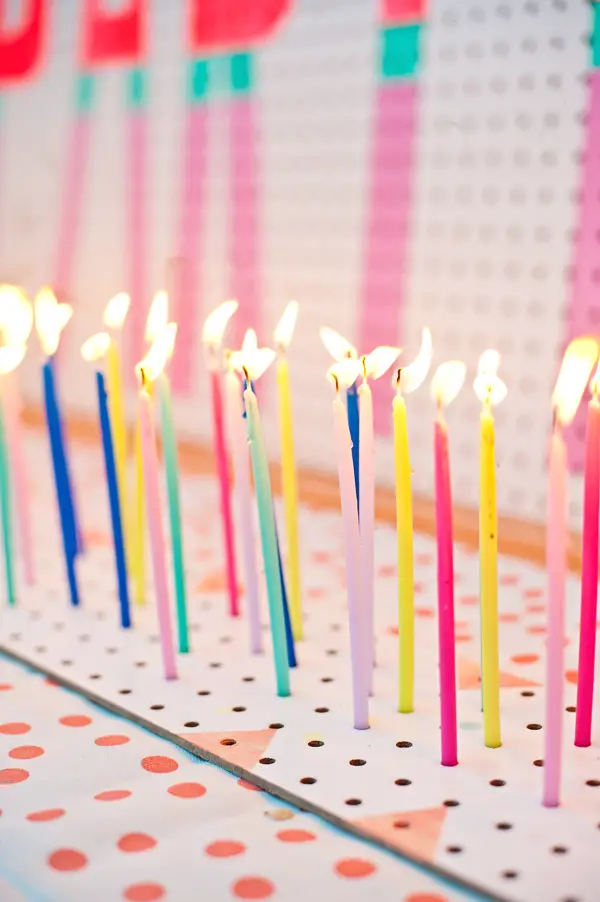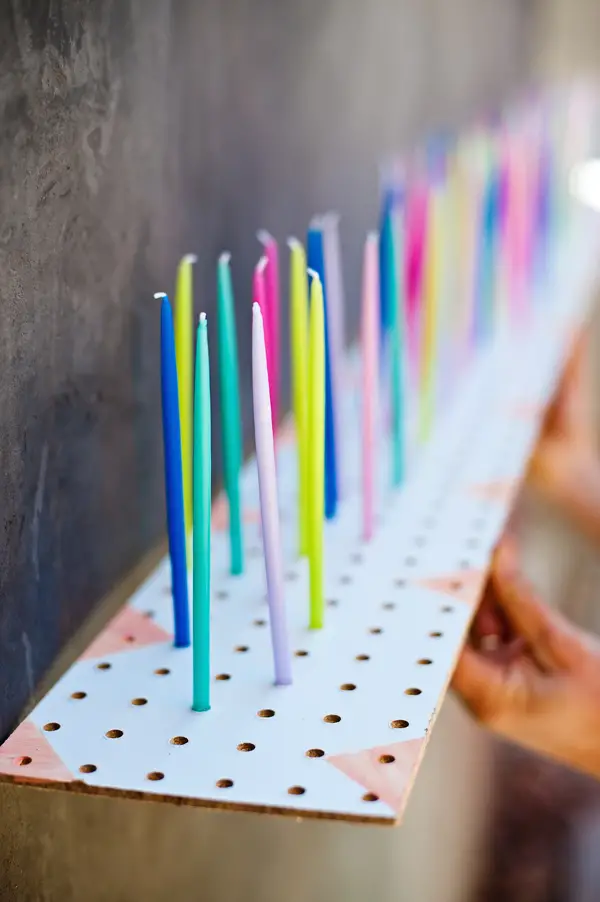 To make the pegboard birthday candle holder – I purchased one long piece of pegboard from the local home improvement store and had it cut to size. 10 feet long by 6 inches wide seems just right for holding a mass of birthday candles. A few peach painted triangles add a graphic element to the plain pegboard. I decided to leave our holder white and fill it with the most colorful candles I could find. These bright skinny candles are from the party section at Target, or buy them right here.
The pegboard would be pretty painted a bright color with all white candles too! Ohhh, if you add in flowers and greenery the candle holder would be awesome for a wedding celebration, or anniversary party.
Lined up and lit, the candles will brighten an entire space + that much flame is not soon forgotten. Just make sure you get help carrying the holder out to the table (ie. using two heads, not just your own;). It is super big and awkward for one person to carry, especially when lit! Yikes! A second person makes lighting the birthday candle holder much easier too. Light the candles with two people (one coming in from each side) for a quick burst of bright birthday party fun.
(Photography ©A Subtle Revelry by Erin Holland).