Summer stargazing is a favorite pastime of mine. So obviously mirroring a party after gorgeous night sky makes perfect sense this time of year! These galaxy balloons are a great way to welcome in the late nights of summer ahead. Create a set of the star gazing balloons as a jumping off point for anything from a kids birthday (the balloons would be perfect with this star birthday hat), to a dinner party (serve the sinner along with this star cake topper), or even a late evening cocktail party (try the balloons with these drink stirs).
Really it's hard to go wrong when you are combining celebrating in the summer with balloons & staring at the stars.
I love the thought of 10-15 of these balloons lining a deck or gathered in bunches… A perfect backdrop to a lingering sunset and beckoning summer night outdoors.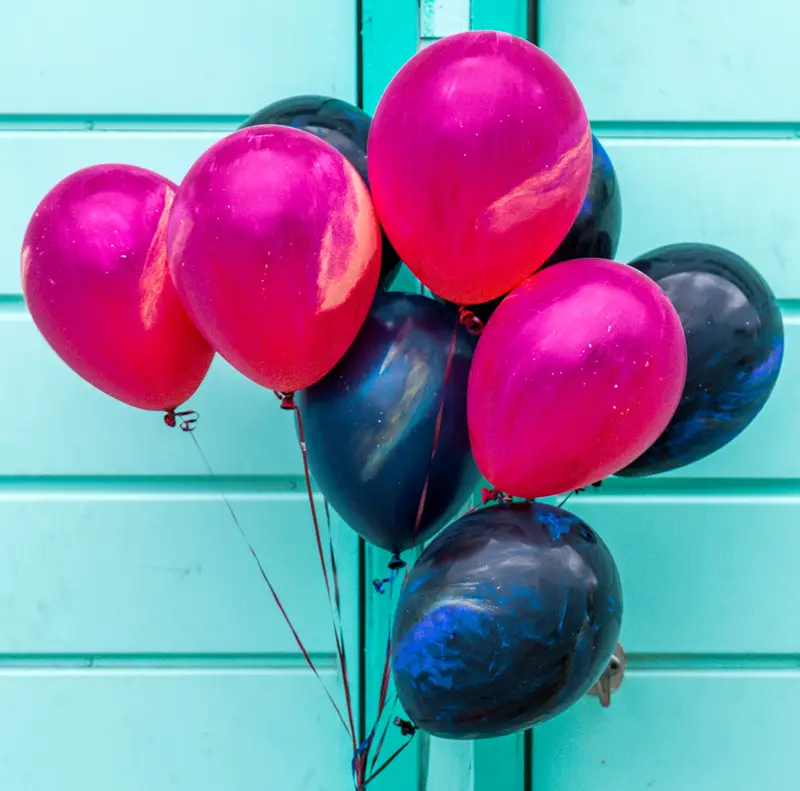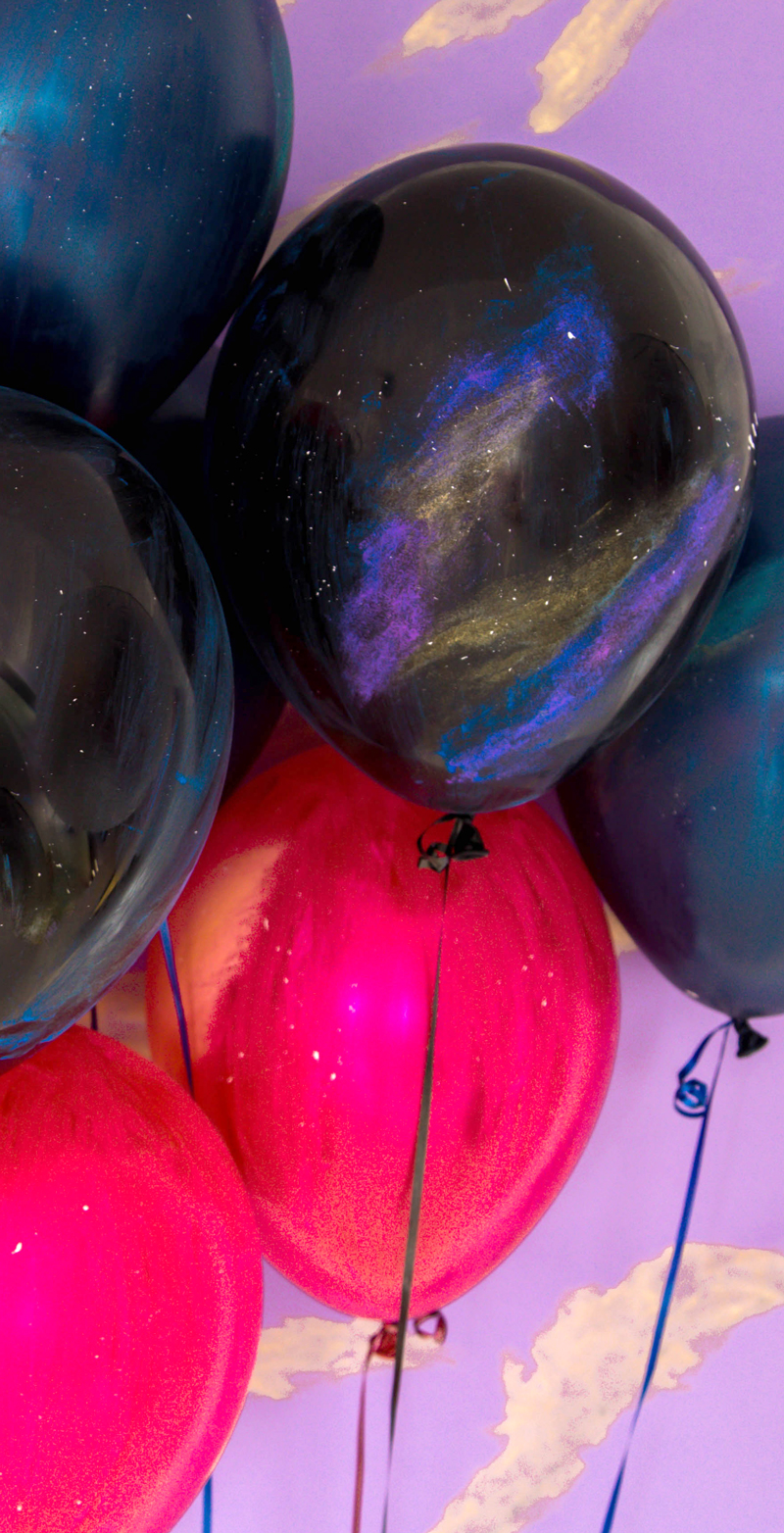 To see the tutorial for making these galaxy balloons head over to Balloon Time. I've included my tips on the right way marble with paint to get the perfect constellation look on each balloon – without the globs. Find the full DIY right here.
Cheers to a summer filled with starry eyed fun!
This post is done in partnership with Balloon Time, a brand we love around here.