We are headed back from summer vacation this coming week and I have so many thoughts whirling around. We took life (and blogging!) a little slow last month which we haven't done in nearly 7 years! I missed this space like crazy. We are finishing out our vacation this coming week and I am already feeling so incredibly refreshed and excited for the upcoming season.
As much as I adore my job creating the content here – it's so good to step back and take a break every now and then. I find it refreshes me and gets me excited about a new season.
Here are a couple things I am so excited about and looking forward to this fall:

1. We have a number of pretty big house projects still in the works – including the final kitchen reveal, our dining room update, and the master bath extension which includes this (6 foot!) claw foot tub that just arrived. Holy smokes – it is beautiful!
2. There are 2 new books we will be launching this coming season. We shot both of them last year (the publishing process takes forever in blogging moments!), but they're coming soon and I'm so excited to share all about them. The first one out will be all about pom poms.
3. An entire new series on fashion and beauty is coming up and a fun product launch/partnership that will be coming to the site this fall.
I am also eagerly awaiting the little launch of our new *FREE blogging course we will be coming live in a couple weeks and there is so much more.
I'll be back to full force some time late next week. And in the meantime if you are in a blog reading/party throwing mood here are a few favorite summer lovin posts you may have missed:
A creative idea for an upcoming beach day – make Sand art cake.
25 creative party hats to wear around town for kicks and giggles.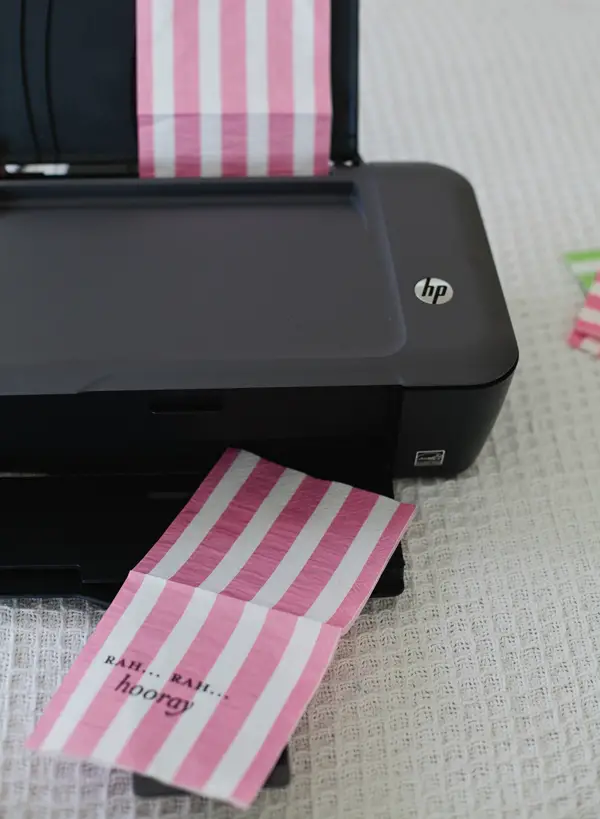 How to print on paper napkins for the end of summer BBQs.
This s'mores birthday cake is everything I love about summer.
Paper stars for a festive outdoor display.
Colorful donut glaze, an awesome late summer treat.
Giant surprise balls that will totally take over your backyard for a day.
Drinking out of fruit, while floating in a pool… This is basically all I dream summer to be!