Inside: The Cutest DIY Planters
Spring is here and boy has it been a wild one! With spring comes perfect weather, bright sunny days, birds chirping and flowers blooming! This spring is a little different for all of us I will admit. Most of us are working from home and cooped up in our house. But don't worry we will bring the spring feel inside with these super cute DIY planters!
Before we jump in, why not check out some of our most recommended craft subscription boxes? If you're into DIY and crafting, you can find plenty of affordable monthly options. For example:
These super cute DIY planters are the perfect DIY to bring a little life into your home! They are SO easy to make and SUPER cheap! I mean I call that a win, win, win! They are perfect for inside next to your desk, or even outside amongst the sun! Check out how we made this super simple DIY!
Read Article: 15 of the Best Easter Egg Ideas
Supplies for DIY Planters
There are just a few things you will need for these DIY Planter…
Spray Paint
Hot Glue
Cute Plants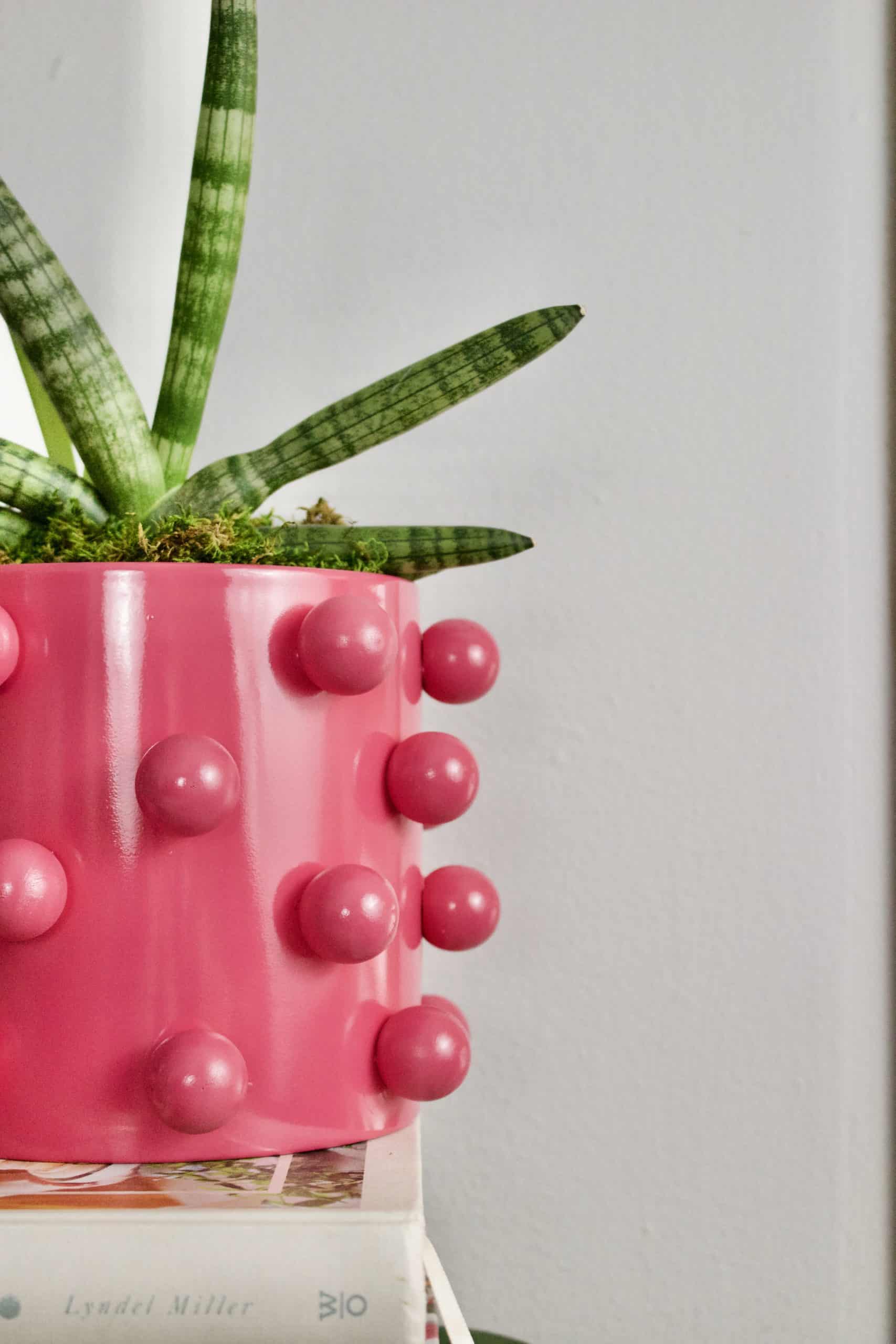 How to Make Cute DIY Planters
Like I said before this DIY is SUPER EASY and makes for some pretty darn cute DIY planters! Here is how to make them:
First, get yourself some planters. You can use anything from an old one that needs a new look or check out these that I used that are perfect for this project!
Next, get your wood knob balls and hot glue them to your planter.
Once the hot glue has dried and all your balls are placed. Hit it with a coat of spray paint.
Make sure to spray paint your DIY planters from every angle!
Let them dry and then plant your favorite plant!
Read This! : 9 Delicious Strawberry Desserts
There are so many different ways to use these DIY planters. My favorite is to place them on my desk to enjoy while working from home! Let us know in the comments your favorite!
More Fun DIY Ideas
If you like these DIY Planters you will love these other fun DIY ideas! Here are a few of our favorites:
Tassel Necklace DIY: These super cute and super easy necklaces are perfect to make for your bff or a fun indoor craft for your kiddo! They are bright, bold, and totally cute!
Ping Pong Ball Lights: There is something so fun about creating a colorful piece of decor for your home, a party or just to liven up your space! We love this simple and festive DIY. This string of ping pong ball lights is a super simple DIY that is sure to add a little flair to any space!
Butterfly Balloon Animals: Making balloon animals for parties is one of the easiest ways to bring gigantic smiles to all the kid's faces. And the best news is… you don't have to be a clown to create them! Our take on making a crazy easy butterfly balloon animal is so simple anyone can do it. Learn how to make balloon animals and hand them out for each kid or create an entire party display with the fluttering balloons. Who needs a clown when mom has all the balloon skills she needs?!
So let the sunshine in and the spring vibes flow! Let us know Your favorite plant to put into your DIY planters!
Before you go, why not check out some of our most recommended craft subscription boxes? If you're into DIY and crafting, you can find plenty of affordable monthly options. For example:
(Photos & video @ASubtleRevelry created for us by Whitney Gray)