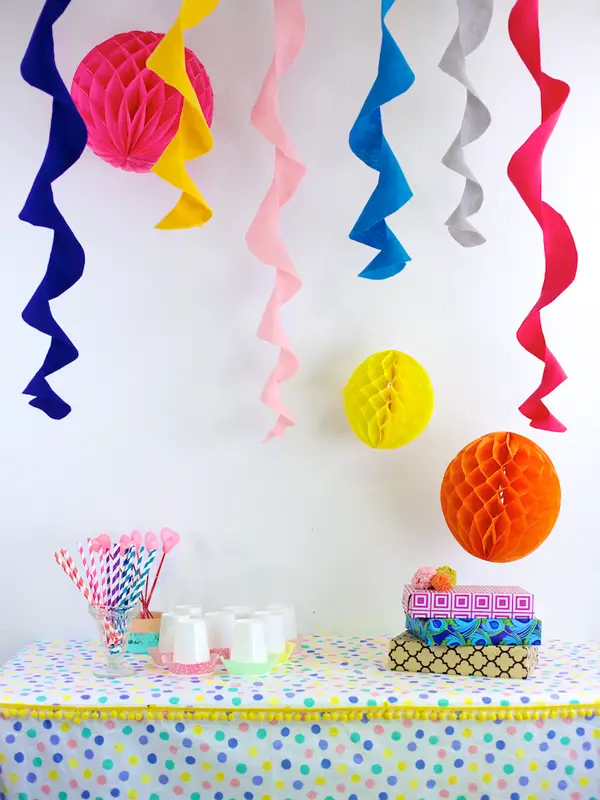 I often get in the same discussion with friends, "I'd like to plan a cute party, but who has the time!" Well, decking a room out in fun festive style doesn't have to take forever… It doesn't even have to take the whole afternoon! These streamers scream party fun so flipping loudly, AND you can make enough of them to fill any (normal sized) space in less than 20 minutes.
The concept, while mostly seen in a glittering plastic bag of awfulness, takes on a super cute style when done in pretty shades of colorful felt. They twirl and twist and dare you not to have a fabulous time.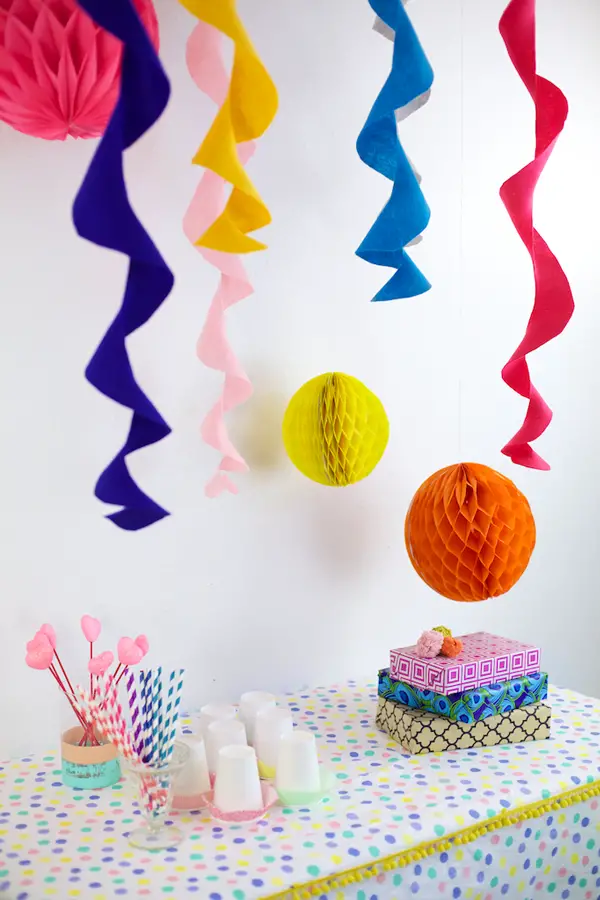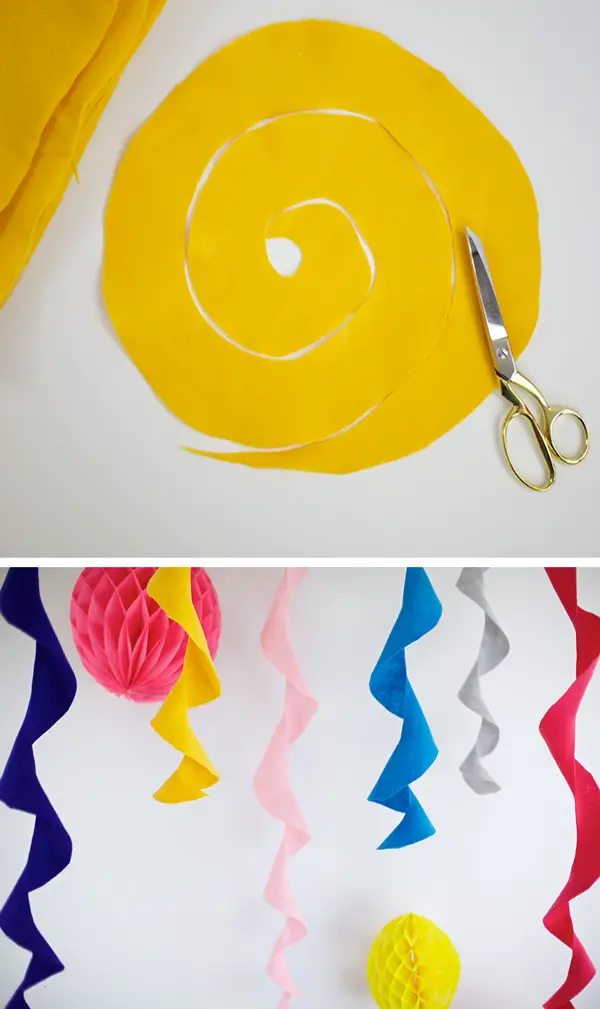 Here's how to make these festive felt circle party streamers – you won't believe how easy they are! Start by cutting felt circles that are 12"-15" in diameter (the larger the circle, the longer your twirly-twirl will be).
Beginning at the edge of each circle, gradually cut in about 2.5". Seriously, that's it! If you can cut a circle you can make these. Continue cutting a spiral of 2.5" all the way to the center. Hang from the ceiling and put out the cake. Party, check.
Project styling and photography by Disney, from Ruffles and Stuff. Creative direction by Victoria Hudgins for A Subtle Revelry.