Inside: How to make colorful tie dye icing. 
Anyone else love icing as much as me? I'm that girl that is like "give me the corner piece!" when it comes to cake or picks the donut with the most icing.
I am a firm believer that icing is what makes a good dessert great, see my thoughts on the brightest icing ever right here. This tie-dye icing effect is what makes a great dessert the best, just like these cinnamon roll waffles! What would be better!?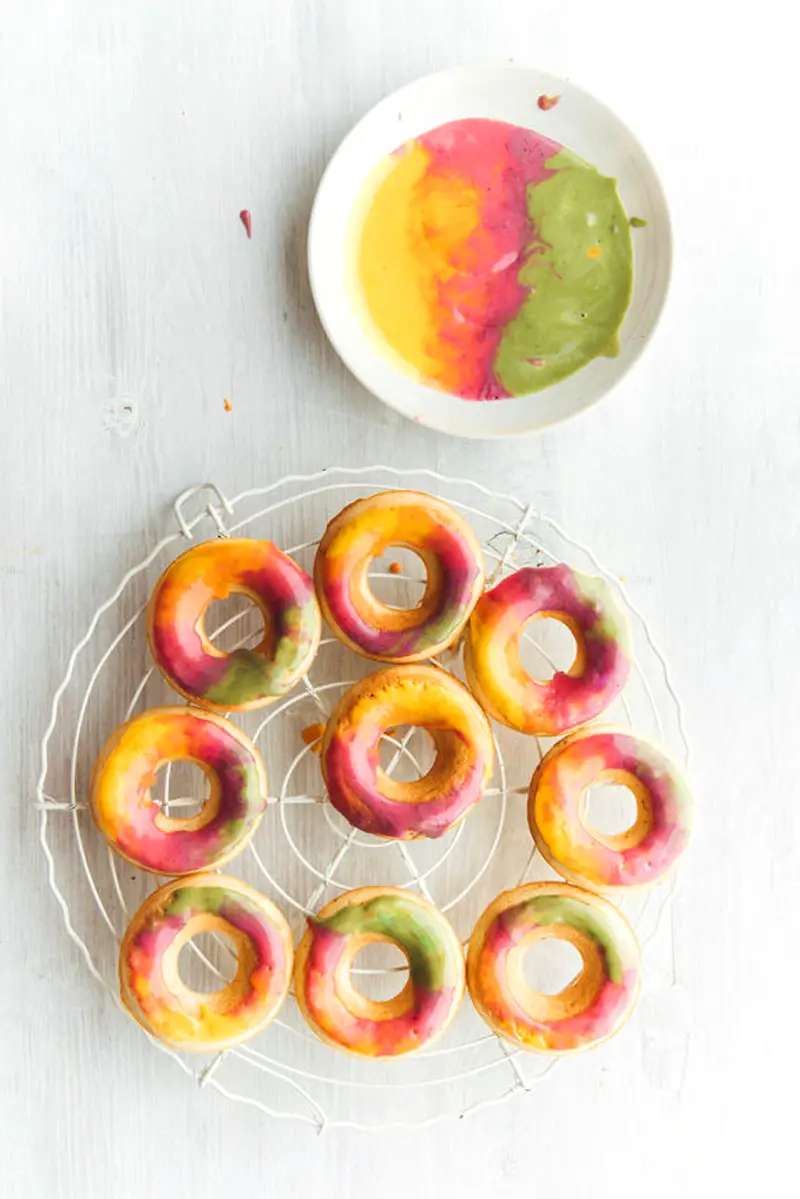 Tie dying anything is simply mixing your favorite colors together and waiting them melt into one another. I found these gorgeous donut inspirations and decided to immediately create a version for summer treat fun. The recipe below for Tie dye icing will show you how to create a similar version this summer. Brighten up the morning with your own favorite melting colors.
Tie Dye Icing Recipe
One of my favorite things about this tie dye recipe is that it can be added to a whole variety of treats! From donuts, cookies, and even cake this recipe is the perfect sweet glazed icing that adds the perfect flavor.
Tie Dye Icing
Here are a few ingredients you will need to make tie-dye icing:
Ingredients
6

tbsp

Butter

softened

3

cups

Powdered Sugar

2

tbsp

milk

more for looser consistency

dash

Vanilla

Food Coloring
Instructions
Beat your softened butter till smooth. Make sure that is has had time to soften, this is key to smooth icing.

Mix in 3 cups of powdered sugar a cup at a time, mixing well in between each cup.

Add Milk and dash of vanilla.

Separate the icing into different containers

Mix in colored food coloring.

On a flat bowl or plate with a lip, pour each icing color into different sections. Let them slightly run together.

Then grab your cookies, donuts or your favorite dessert and dip and twist slighting into the icing.

This creates a fun tie-dye effect!
A Few  More Fun DIY Icings
Like I said before, I LOVE ICING! Especially this tie-dye icing technique, but here are a few more of my favorites.
Get your sweet tooth ready and add a little icing or a lot. I won't judge! Let us know in the comments what treat you added your tie-dye icing too.
(Photography @Ina Peters/Stocksy United).