Inside: The most colorful ping pong ball lights.
There is something so fun about creating a colorful piece of decor for your home, a party or just to liven up your space! We love this simple and festive DIY. This string of ping pong ball lights is a super simple DIY that is sure to add a little flair to any space!
We all know that lights and candles can turn the atmosphere of a space into one of moody elegance, fun or excitement. Much like these easy outdoor candle stakes do for a yard, the ping pong lights will bring colorful revelry right into any room of the house.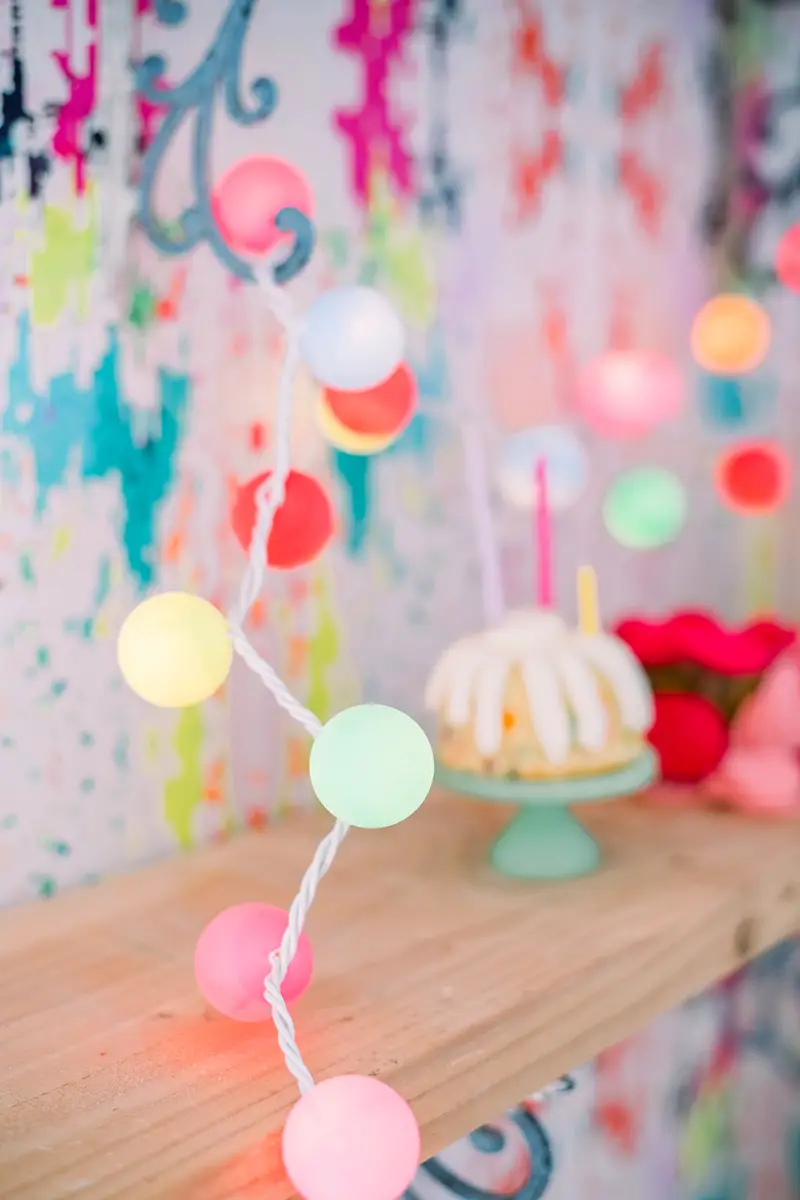 [adthrive-in-post-video-player video-id="soqZ6ESb" upload-date="2019-02-27T18:53:53.000Z" name="Ping pong lights" description="DIY ping pong lights for your next party!"]
How to make these colorful ping pong ball lights
To make this cute string lights, you will need just a few supplies:
String of lights
Scissors
3 Easy steps to make ping pong lights
There are just a few simple steps to create this adorable colorful string of ping pong ball lights.
1. First, you will want to use your scissors to poke a hole into the ping pong balls. Then make a few small cuts into the ball.
2. Once you have your cuts, insert your string of lights into the hole.
3. Now, just light up your lights and you will have a fun and festive colorful string of lights that are great for any space!
More festive home DIY's
I love creating fun and simple DIY's to make my space a little more colorful and fun, like these colorful ping pong ball lights! It's such a great feeling to have friends and family over and being able to say that you made that stunning decoration! Here a few of my DIY decor favorites:
Where would you hang your new festive string of ping pong ball lights? Let us know in the comments!
(Photography ©A Subtle Revelry by Alyssa Lynne Photography).