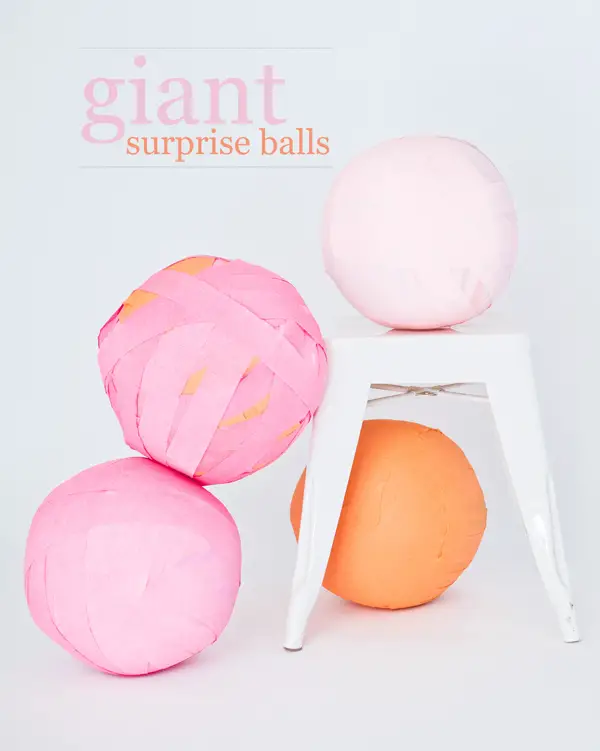 Have you participated in the tradition of using surprise balls? They look like so much fun and I've been wanting to make some for awhile. When I unpacked a stack of beach balls earlier this month I was instantly inspired to use them for an updated giant version. These would be a blast to have at a weekend BBQ, pool party, birthday, or even a fun diversion on a beach day. They give a grand impact to a summer party.
To make the giant surprise balls, start with one large beach ball and a full roll of streamer crepe paper. Pick out 5-10 prizes that are not too bulky in form. Begin by wrapping the streamers completely around the beach ball. Then in each new layer add a prize or two until you've stashed all the prizes for each ball. Pass the balls around at a party or roll to guests on the lawn for a festive game. 
Since you can design these surprise balls in any color choice, they are a great project for birthdays, holidays, and showers when a color theme is being used.