One of the things I love about pinatas is how pretty their fringe is. So why not bring that same gorgeousness onto the walls and other party decor. The same simple steps can be used to create soft, fluffy strands of garlands. Aren't they delightful? The gorgeous texture of these crepe paper streamer ideas in their pretty fall hues will bring a fun dose of festive to your home this season.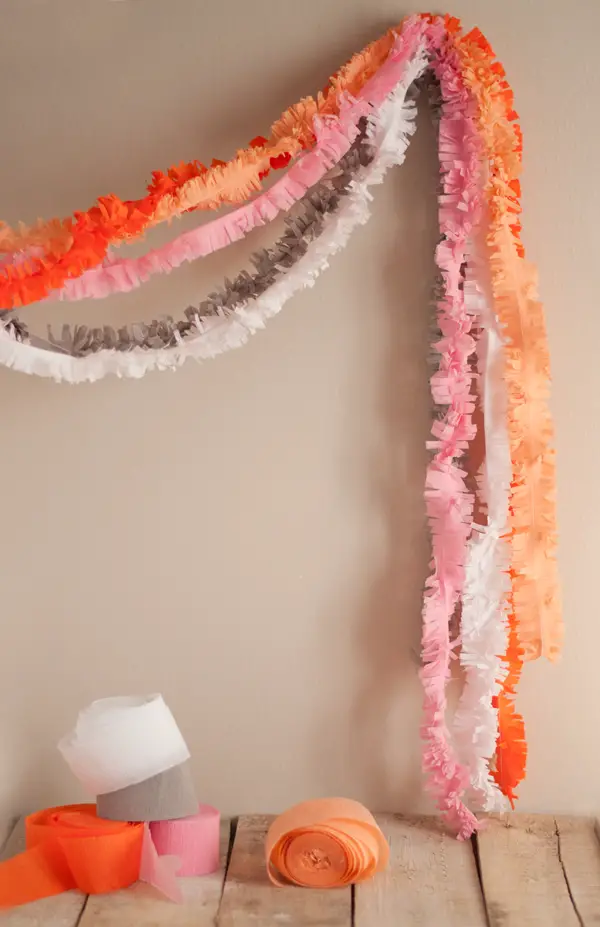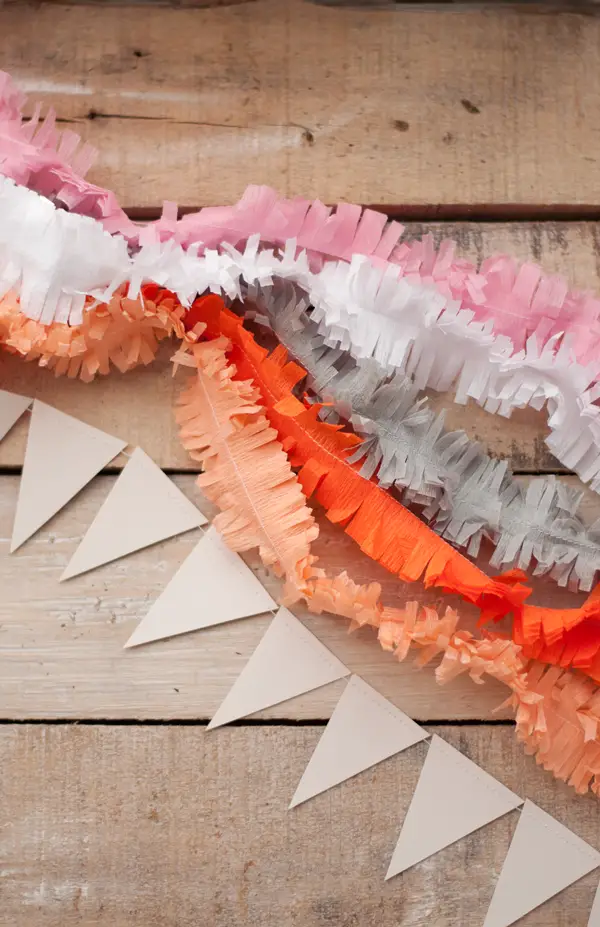 DIY Crepe Paper Streamer Ideas
To make these DIY streamers; stack four lengths of paper streamers on top of each other and pass them through the sewing machine (or stitch tightly by hand). Fold the stack in half on the stitched line. An optional step is to use pinking sheers on the edge, for extra texture and fluff.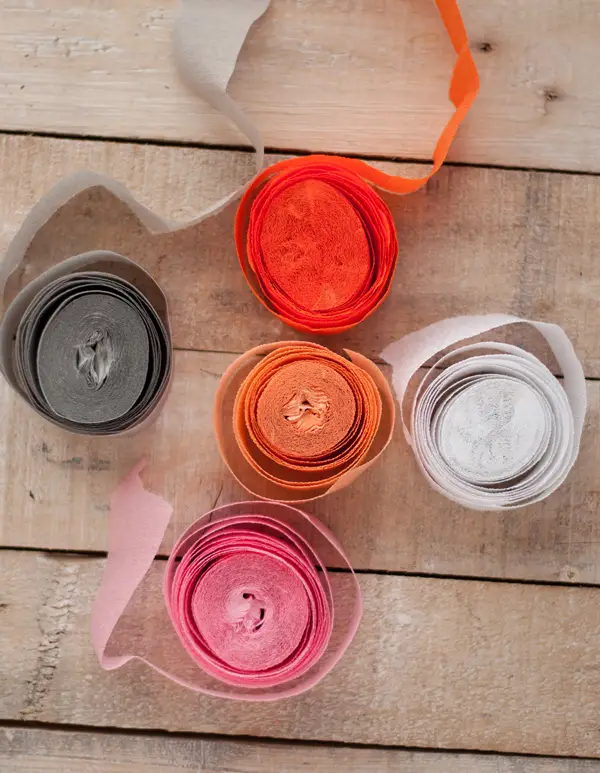 Fringe the length of the unsewn edge making sure not to cut through the thread. When the fringing is complete, use your fingers to fluff the garland strands by separating the layers and ruffling the fringed edges.

A few more of my favorite crepe paper streamer ideas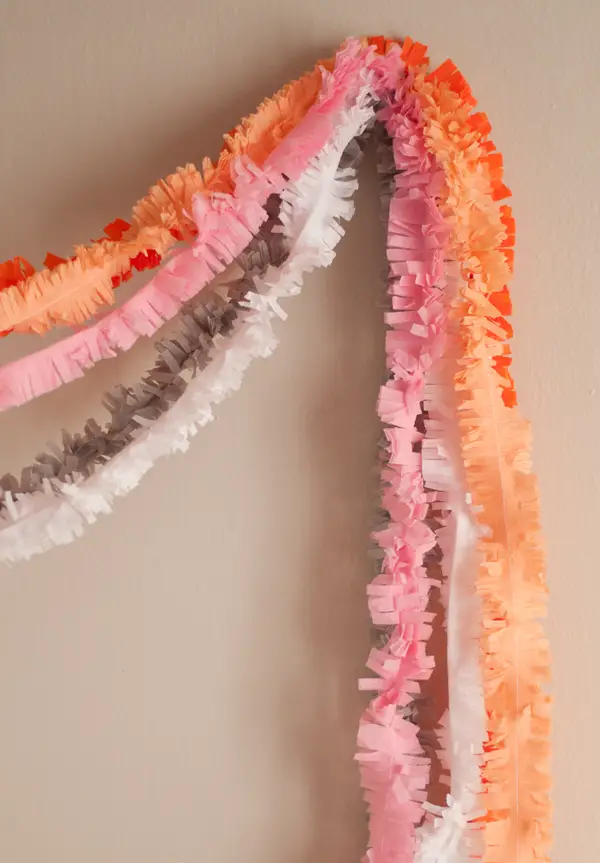 Let us know what you come up with all your rolls of crepe paper! The possibilities are endless!
Project design + photography by Amy Christie for A Subtle Revelry.