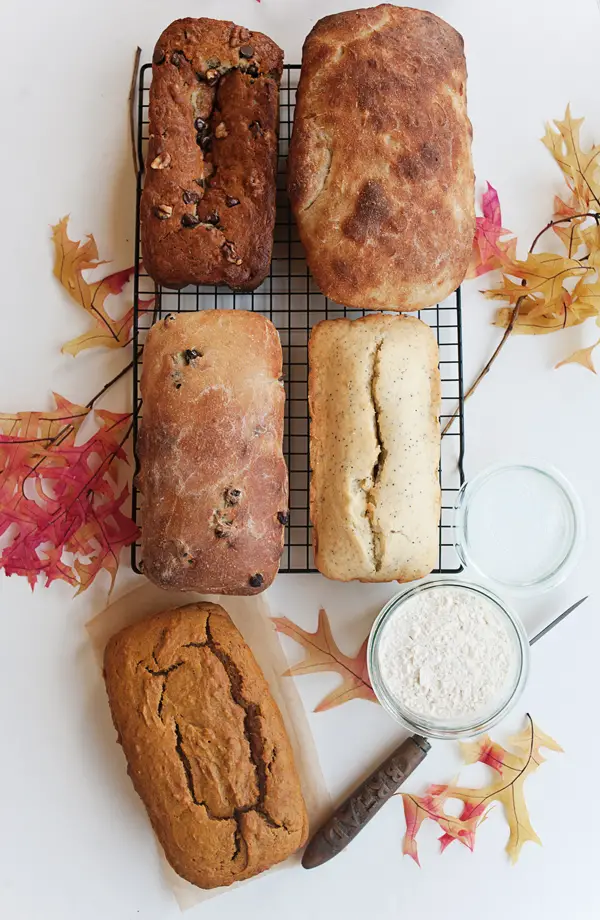 Fall is always a time for our family to entertain. I love hosting dinners, feasts and parties – but sometimes even a simple breakfast can be just the right touch. I've recently begun experimenting with making breads and am so excited to share these five easy recipes that Athena created with you today. They are perfect to make for a morning brunch with a crowd (or a single friend) and will seriously change the way you celebrate this season.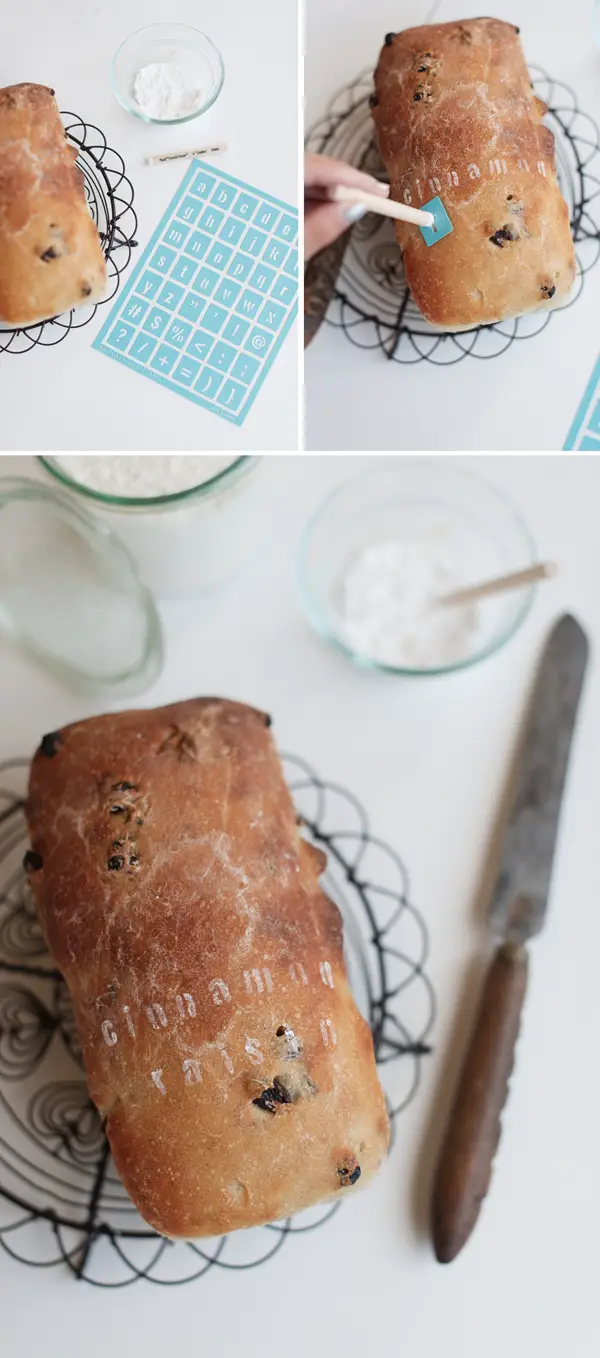 Try one of the breads, or all five! If you're making different loaves at one time they are simple to label, right on the loaf. And if you are wanting to impress guests at your party, or a gift recipient (everyone loves a gift of fresh baked bread), try stenciling the name of the bread right on the surface of the loaf. It is one of those small details that will make your presentation unique and special.
To write on a loaf of bread you will need – bread (try a recipe below, or a store purchased loaf), small dauber (found in stenciling section of arts and crafts store), letter stencils, and powdered sugar.
Use clean stencils and dauber as you will be applying on food. Decide what to spell on your bread and make sure it will fit the width of the bread (you can always go lengthwise as well). Breads with hard tops work best, but feel free to experiment. Position stencil of the first letter of word on surface of bread. Dab the dauber into powdered sugar and apply to the stencil, making sure you have covered it adequately. Remove stencil and voila, you've created your first letter. Continue this process until you've spelled out the desired word(s) on your loaf of bread.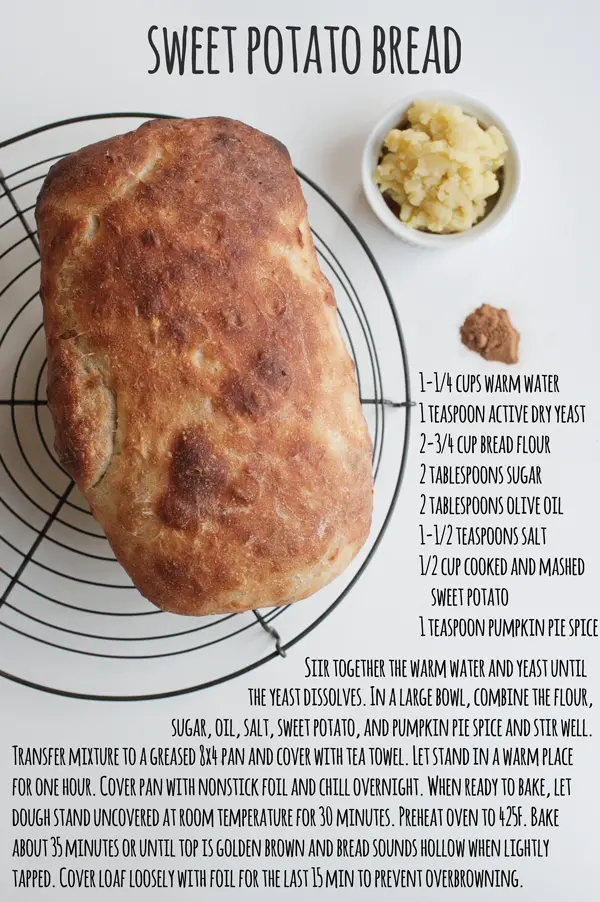 Sweet potato bread is everything that is good about fall. It's hearty and has a wonderful spice to it. Follow the easy recipe to make your own loaf.
Banana chocolate chip and walnut bread is a favorite in our house. It's a a great treat that also packs a wonderful array of nutrition to start a day.
Cinnamon raisin bread was the first bread I ever attempted to make. Even if you have no experience, this bread is a great one to start with. Serve it with a french press of coffee in the morning and any overnight guest will be quite pleased.
The traditional loaf of fall, this pumpkin bread recipe will have you twirling in the leaves even before they begin to fall. I snuck my first, of many pieces this week (watch out thighs!).
Lemon Poppy Seed is a refreshing alternative to the normal weightiness of fall breads. It tastes great paired with a mimosa, and is a constant party pleaser no matter the season.
Fall bread recipes produced and photographed by Athena Plichta for A Subtle Revelry.