Inside: Adorable tulle hats, tulle bows, and DIY tulle bow headbands
Nothing says girlie party fun like large tulle bows, dotted with rhinestones. A birthday tulle hat that your best friend, mom, or daughter will not soon forget. Make them for guests of honor, or craft a couple to wear on those long summer days when a little something special is what you really need.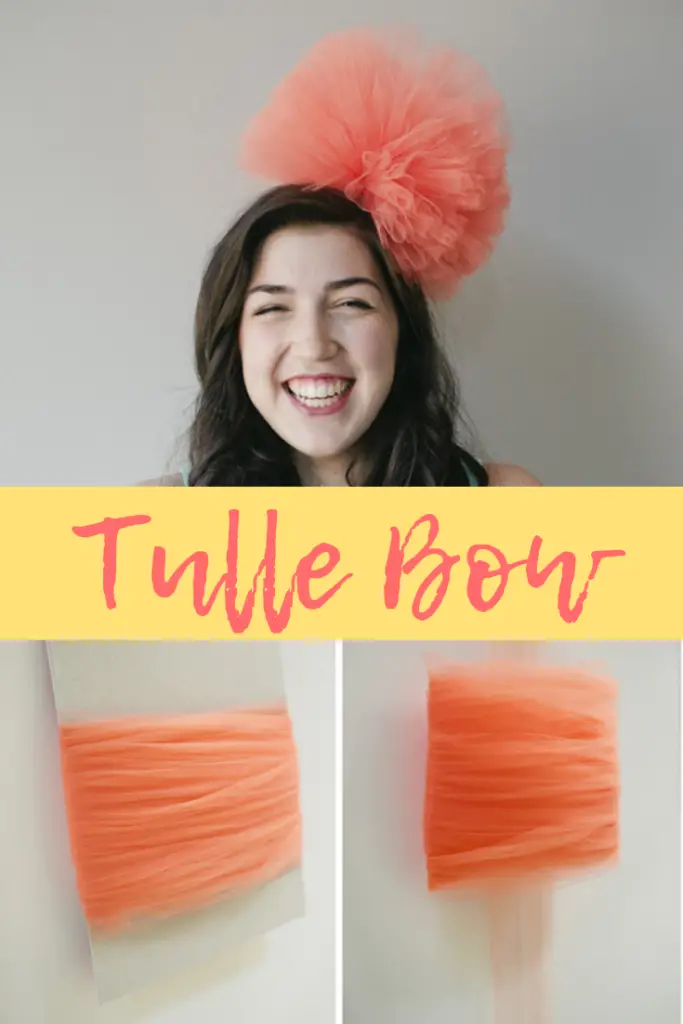 To make this tulle hat, start with a 6-inch roll of colorful tulle (available at most craft stores). Wrap the tulle around a large flat surface – a legal notepad works great. After wrapping, remove from the surface and tie off the center of the tulle poof. Attach a small barrette to the back of the tie once cut and finished. Lastly, use hot glue to secure the rhinestones sporadically around the tulle bows DIY.
Let us know in the comments where you will wear your DIY tulle bow headbands!
Posts in this party hat series are styled and photographed by Carly Taylor under the creative direction of Victoria Hudgins for A Subtle Revelry.